Recent Blog Topics (Click to View):
---
Experiencing Fewer Bookings for This Summer? You're Not Alone.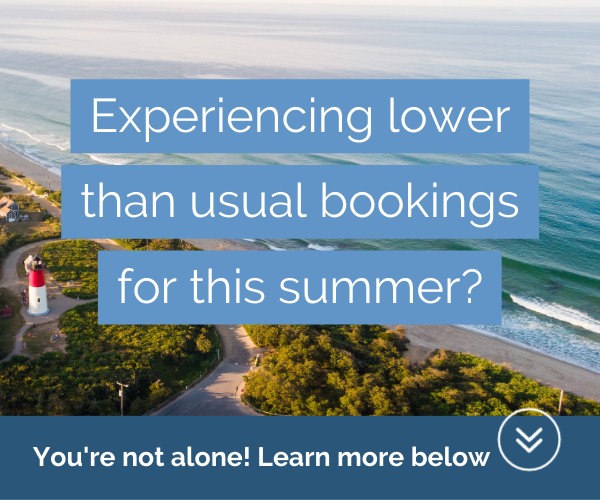 2023 is looking a bit different than the past few years, but we have thrived in similarly challenging conditions and this is the type of market where we dramatically outperform the competition. In fact, most market participants do not have the system or horsepower to perform data driven analysis and active management. As predicted in our 2022 Report and 2023 Forecasting, we're seeing an end to the pandemic boom when demand generally exceeds supply and return to more normalized market conditions. This is a "correction" of the trends experienced during peak covid years.

Based on our forecasting, we took proactive steps to adjust our pricing and marketing strategies, enabling us to achieve the highest possible revenue for our homeowners. Although some may perceive this season as somewhat sluggish, the numbers show that Nauset Rental properties are outperforming the broader vacation rental market. Specifically, our inventory of properties is currently sitting at an 11% lead in occupancy over the wider market, with 74% of our homes booked for July and August compared to the market's 63% for the same dates (source: airdna.co vacation rental market data aggregator).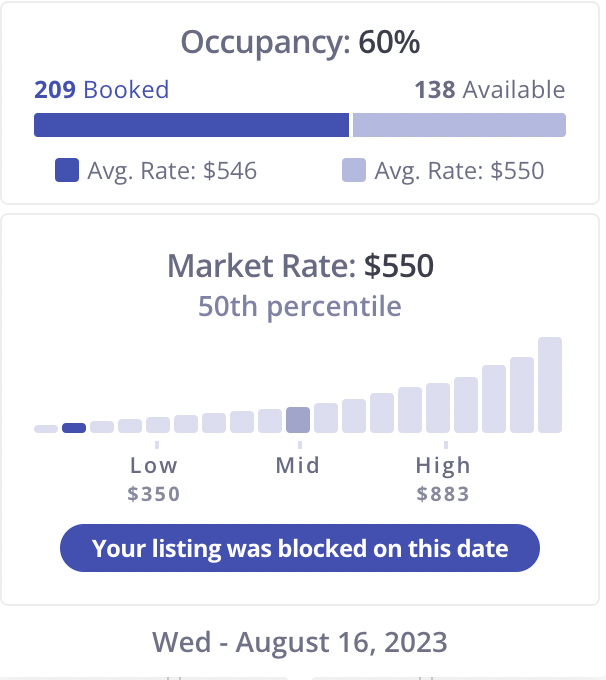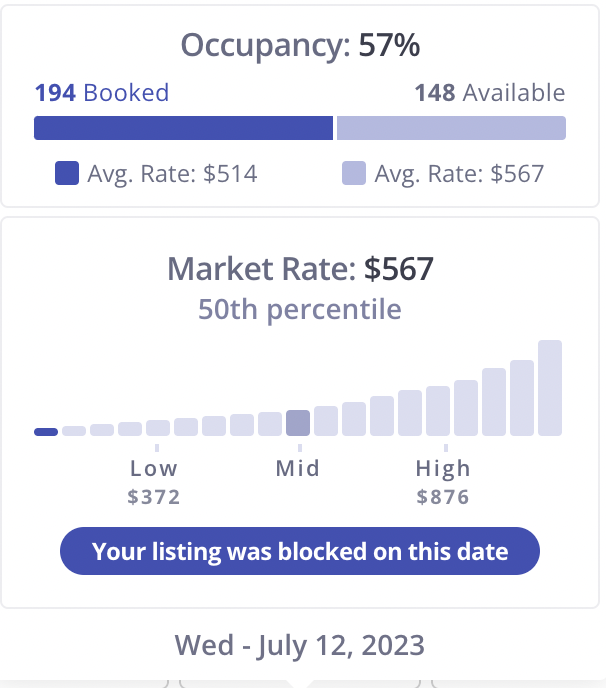 *Screen shots of airdna.com data taken May 1st showing that across the Orleans market only 57% is booked the week of July 8th and 60% booked the week of August 12th.

*Data directly Nauset Rental LiveRez system and airdna.co, market aggregator

All that said, there's still a way to go and we want to assure homeowners that we're continuing to update our strategy to ensure the best possible performance for our properties. With just two months left until July, here are a few things we've noticed / are implementing during this final crunch time.
1) The booking window (time between booking date and arrival date) has compressed and continues to shorten both nationally and here on Cape Cod. While this feels like a very big adjustment to our traditional Cape market, it also means there is still lots of time to book remaining gaps.
2) 2020-2022 were record breaking years for rentals. This year we're seeing an increase in supply and more limited demand. This does mean that adjustments to rates are necessary, but demand is still such that homeowners will have a lucrative season if priced right. Better to adjust and meet the market, than risk big gap weeks. While some might experience less revenue than we saw the past couple of years, we continue to aim for the highest possible gross revenue achievable in the season as a whole in the given market.
3) We continue to make a number of adjustments in our marketing and pricing strategies to evolve and adapt with the market ahead of most. This may include things like shortened stays for newly softer shoulder weeks, running new specials and we've doubled down on our website and outbound marketing to spotlight homes.
4) We continue to update our 3rd party marketing strategies, always balancing risk and reward when considering certain types of bookings for your homes.

We are looking forward to a great season ahead and continuing to put our adaptable nature to work for our homeowners.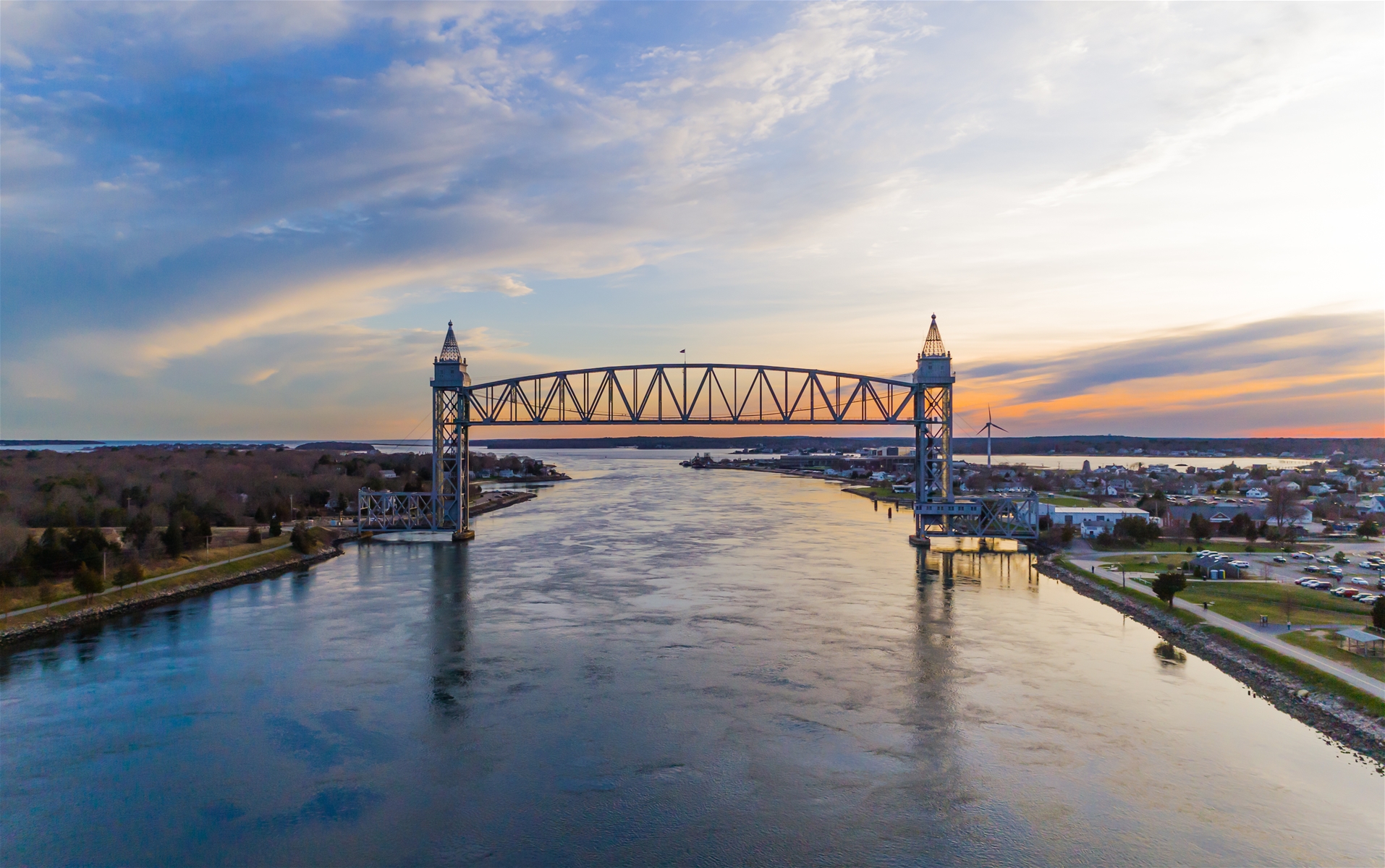 As the summer season approaches, many homeowners who typically rent out their homes on Cape Cod or the Southshore to short-term visitors may be feeling a sense of unease. Despite our region's reputation as a popular vacation destination, there are growing concerns that rental properties may notice a slowdown in bookings this year. While many homeowners have historically experienced higher-than-average bookings over the past few years, recent trends indicate the rental market appears to be changing once again.

In short: the vacation rental market is shifting, and you may be feeling the effects.

The rental market is a dynamic and ever-changing industry, and homeowners who rent out their properties must stay on top of market trends and adjust their strategies accordingly. Failure to do so can result in a lack of bookings and ultimately, financial loss.

One common reason why properties may fall behind in the market is an overall lack of preparation for market changes. COVID-19 undoubtedly altered the ways many of us travel and, as we enter our fourth summer in a post-pandemic world, renters' habits appear to be shifting. With growing concerns over economic instability and inflation, 100% occupancy for the summer is no longer a guarantee. Similarly, changes in consumer preferences and the emergence of new competitors in our local markets can also catch some homeowners off guard.

Failure to make necessary adjustments to your property may also be impacting your home's success during the upcoming peak rental season. If a property is outdated or lacks modern amenities, it may not be as appealing to renters who are looking for a more luxurious or family-friendly rental experience. Homeowners who do not invest in property upgrades or fail to keep up with necessary maintenance may struggle to attract renters in such a highly competitive market.

Subpar marketing can also be a major factor in a property's lack of success in today's fast-moving rental market. Even the most beautiful and well-maintained property will struggle to attract renters if it is not marketed effectively and creatively. Homeowners who do not invest in professional photography, write compelling property descriptions, or promote their properties on the right platforms may find that their properties struggle to stand out in a crowded market. And remember: attracting any renter is not the same as attracting the right renters. Without comprehensive renter screenings, your home may be at a higher risk of damage and further financial loss.

Ultimately, homeowners who rent out their properties must stay on top of market changes, make necessary adjustments on time, and invest in effective marketing strategies to ensure their properties remain competitive and appealing to potential renters.

At Nauset Rental, we understand the importance of staying ahead of the curve. That's why we've developed a range of strategies to help our clients maintain their competitive edge. By carefully analyzing market trends, we made and continue to make informed decisions about pricing and timing. Nauset Rental is currently outpacing the competition with over 10% higher average occupancy rates in summer. Our goal is to help you avoid a lackluster rental season by offering our expertise to ensure your property stays ahead of the curve, positioning you for another successful summer season. The bottom line is that our team of rental market experts is passionate about ensuring that our homeowners are achieving the highest possible revenue and occupancy rates with safe, reliable renters.

We are taking on a few more select properties before the 2023 season begins. If you're falling behind in bookings or your current manager is struggling to secure bookings, we encourage you to call us. We'll help you to analyze your current strategy, identify areas that need improvement, and implement effective solutions, and help you stay ahead of the curve and maximize your revenue potential.

Contact us today to learn more!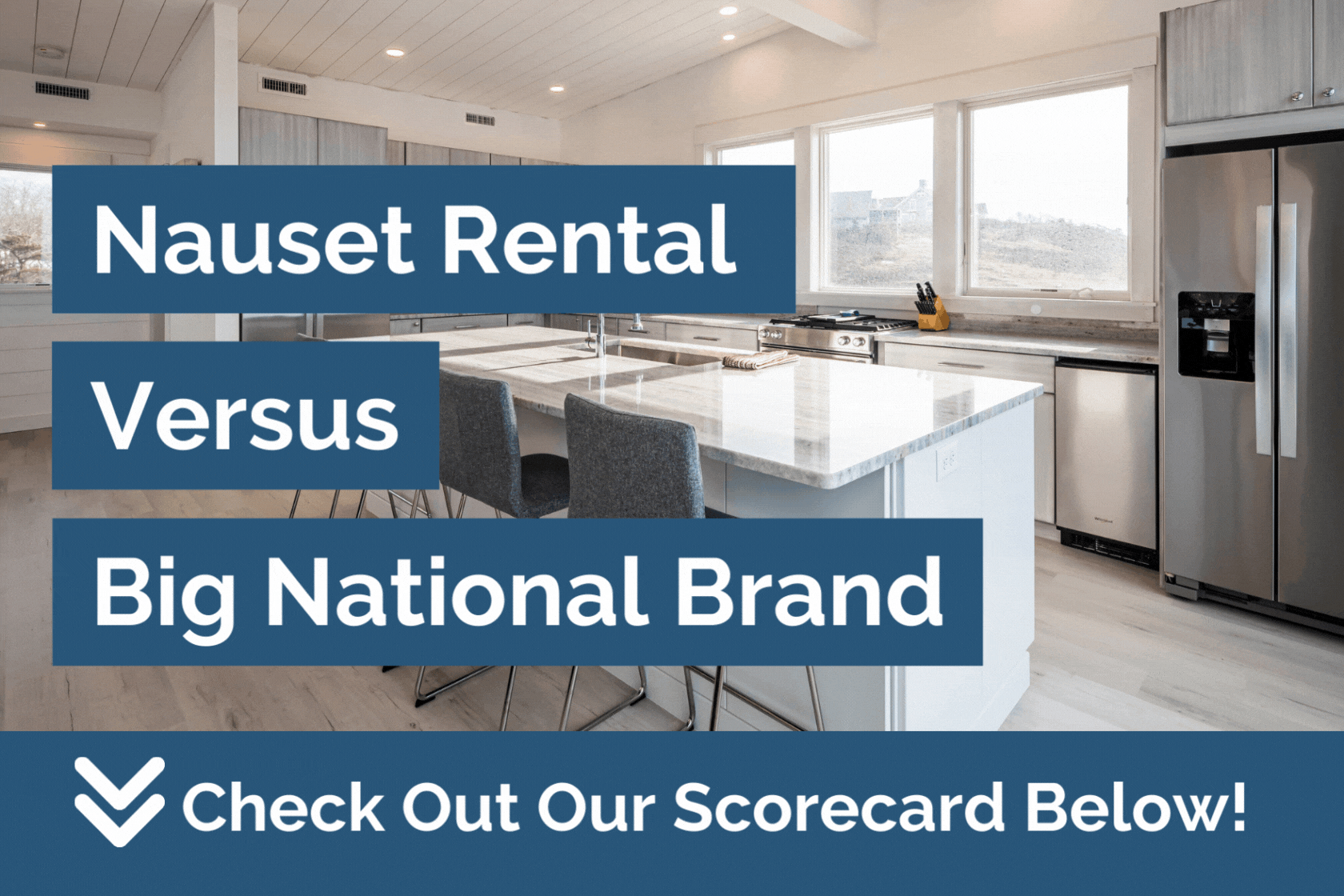 DOWNLOAD OUR FULL SCORECARD
If you're following Vacation Rental Industry news, you may have seen this week that the VR giant Vacasa just laid off 17% of its staff to address cost cutting. Unfortunately, this type of story is all too common in the wider space of VC funded or publicly traded national vacation rental property management companies.
Over the past few years, the vacation rental management industry has seen a burst of new players with varying models for managing vacation rental properties. From traditional real estate firms doing rentals on the side to retain seller clients, to large national firms aggressively sending mailers to everyone in town and signing agreements with homeowners in destinations all over the world. The market is now saturated with companies seeking to make a buck off this growing industry. Let's be clear; not all players are equal.
We think you should know how and why we, at Nauset Rental, are the better choice for serving your interests as a homeowner seeking to earn a return on renting your home. Therefore, we have put together a score card, showing why Nauset Rental is the obvious choice over a national, venture-capital funded firm, such as Vacasa. Click here to view our scorecard for more details how we stack up specifically against the big national players, but here's the executive summary:
We are a LOCAL family-owned company, here for the long haul, growing consistently over 30% per year almost exclusively by word of mouth.
We are NOT a Venture Capital funded company headquartered in another state that is focused on very fast growth at all costs.
We 100% focused on your property's rental success. We are not real estate agents doing buy / sell transactions.
We maximize your revenue with our localized proprietary revenue management algorithms, which only a company with local roots and solid market expertise can employ.
We're not interested in putting your home in high-risk situations to squeeze out an extra penny. We balance revenue and risk with strategies like our thorough guest screening process and wide marketing distribution.
We offer two specialize programs to fit most homeowners needs.
Christmas on the Cape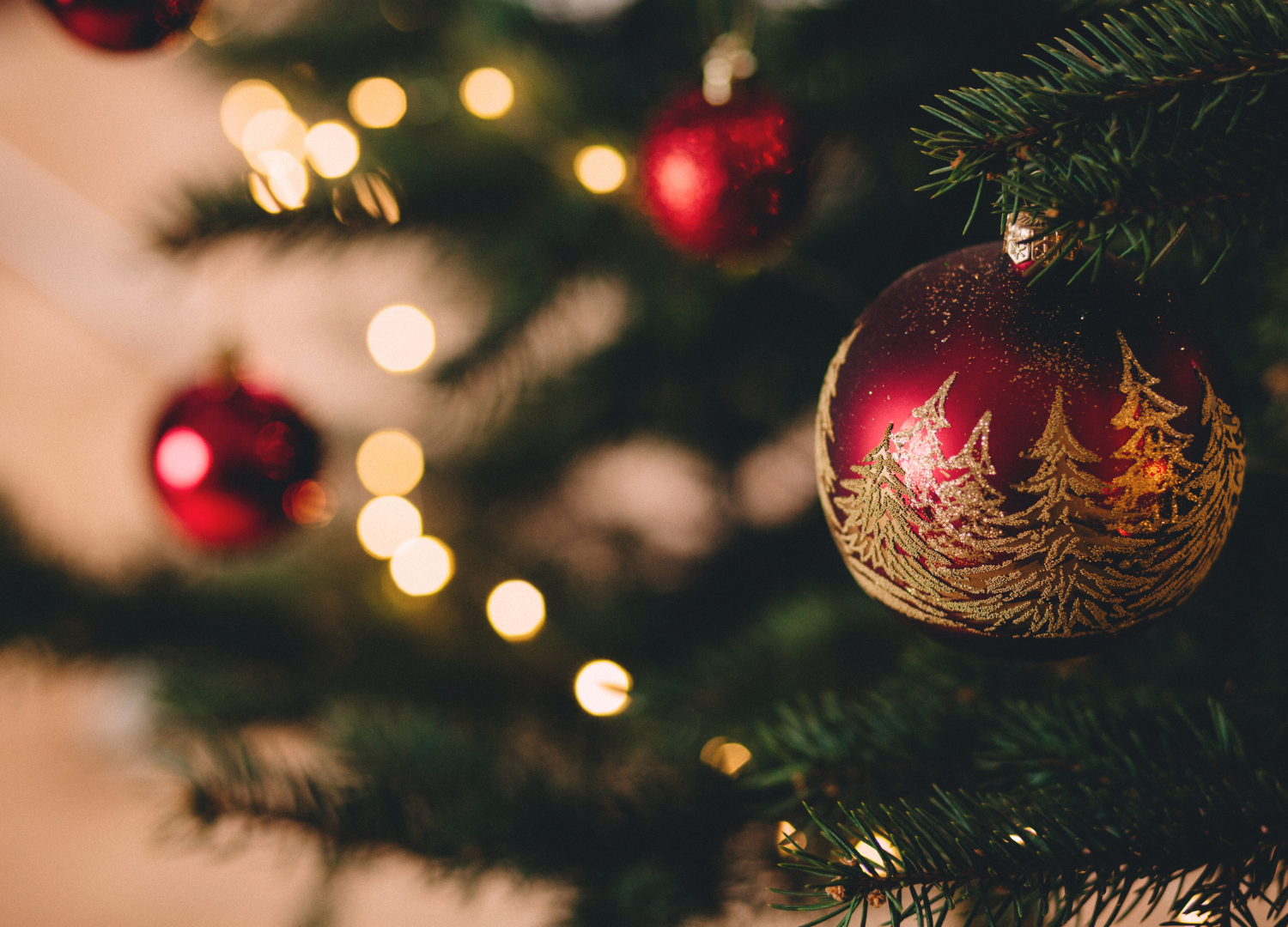 The holidays can be a busy time of year for all, but what better way to get into the holiday spirit than connecting with your family and community? Throughout the Cape, there are many festive events to bring everyone together for some holiday cheer. Whether you are in the Upper, Mid, Lower, or Outer Cape, almost all the towns host annual holiday festivals and events for the whole family to enjoy. As a visitor, take note of the dedication we have as Cape Codders, to give back to our community by shopping locally. Many local businesses will be open for holiday shopping with deals and treats for all.
We've compiled a list of some of the best events happening in December throughout Cape Cod.
Chatham's Christmas By the Sea Stroll Weekend
Website:
https://www.chathaminfo.com/events
Date:
Friday Dec 9th - Sunday Dec 11th
Kick off Christmas cheer with Chatham at their annual stroll and tree lighting on Friday, December 9th. From Carmine's Pizza to Kate Gould Park, experience the beautiful light parade show and be sure to check out all the local shops on Main Street ,where you will find carolers, entertainment, and Santa!
First Night Chatham
Website:
https://www.firstnightchatham.com/
Date:
Saturday, December 31st
Make some noise all around town at Chatham's annual First Night in celebration of the New Year! Start the day off with many performances and kid friendly games along Main Street and the surrounding area. Chatham First Night is in partnership with local shops and restaurants, who run many of their own special events and activities. At the end, day head to Veterans Field for fireworks!
*The First Night Chatham button is required for admission to almost all indoor events, as well as some outdoor activities. Check the website for updates as it gets closer to the event.
Christmas in Harwich
Website:
http://harwichcc.chambermaster.com/events
Date:
Friday, December 2nd - Monday Dec 5th
On Friday December 2nd, join the town of Harwich for their annual Harwich Port Stroll's tree lighting and watch Santa arrive in a firetruck! There will be local stores open with sales, music, and so much more. Activities will be held throughout Harwich's seven villages all weekend long.
Holiday Local Makers Pop-Up
Website:
https://orleanscapecod.org/event
Date:
Sunday, December 11th @ 10 am - 5 pm
Put your money where your heart is - in the community of Cape COd. This is an amazing opportunity to hit up several top local vendors this holiday season. Located and hosted by Olde Cape Car Wash, come out to support many wonderful local businesses and artisans and find the perfect gifts for the holidays!
Eastham Holiday Festival and Carols on the Green
Website:
https://members.easthamchamber.com/events
Date:
Saturday December 3rd
From 10 am to 1 pm there will be crafts, face painting, and live entertainment to celebrate the holiday season. Be sure to visit Santa from 10am to 12pm! The festivities continue for Carols on the Green from 4 pm to 5 pm at the Windmill Green, with a sing along lead by the Nauset Honors Chorus. Shamelessly belt out all your favorite classic Christmas tunes - tis the season!
Brewster for the Holidays
Website:
https://brewster-capecod.com/brewster-events/
Date:
November 21st - December 24th
Held every year, Brewster for the Holidays is an all-weekend celebration with events happening from Friday to Sunday all over town. If you are a parent or guardian, be sure to take the kids to Drummer Boy's annual tree lighting and visit from Santa via Firetruck on December 2nd, have breakfast with Santa at Ocean Edge on December 3rd, or get your photo with Santa at the Cape Cod Museum of Natural History on December 4th. In the spirit of Christmas, be sure to bring non-perishable food as the museum will be collecting donations for the local food pantry.
Gardens Aglow
Website:
https://heritagemuseumsandgardens.org/gardens-aglow/
Date:
November 25th - December 23rd
Experience an acclaimed show of lights through the Heritage Museum and Gardens in Sandwich. This has become a treasured tradition for many locals during the holidays! In addition to the lights, there will be marshmallow roasting, a reindeer scavenger hunt, lawn games, and treats provided by Lily's Cafe, and Cape Cod Donut Truck!
*Tickets must be purchased for this event and they sell out fast.
Holly Folly in Provincetown
Website:
https://ptown.org/calendars/holly-folly/
Date:
December 2nd - December 4th
Experience Provincetown's annual LGBTQ+ holiday-themed festival for a holiday market, the infamous Jingle Bell Run with Santas in bathing suits, a Champagne Brunch and so much more!
First Light Provincetown
Website:
https://ptown.org/calendars/first-light/
Date:
December 30 - January 2nd
Celebrate the end of 2022 and ring in the new year with Provincetown at their annual first light weekend for holiday festive parties and shows that span the long weekend. Start New Years off with the annual polar plunge on Jan 1st, and end the day with a firework display along Providence Harbor at dusk!
Mashpee Illumination and Christmas Parade
Website:
https://mashpeechamber.com/events/mashpee-christmas-parade/
Date:
Saturday, December 10th
Join in on Mashpee's annual tradition at the Mashpee Commons (and the surrounding area) decked out in lights to spread holiday cheer. Knock off some people on the list by picking up gifts at local businesses in the area open for holiday shopping.
October Events on Cape Cod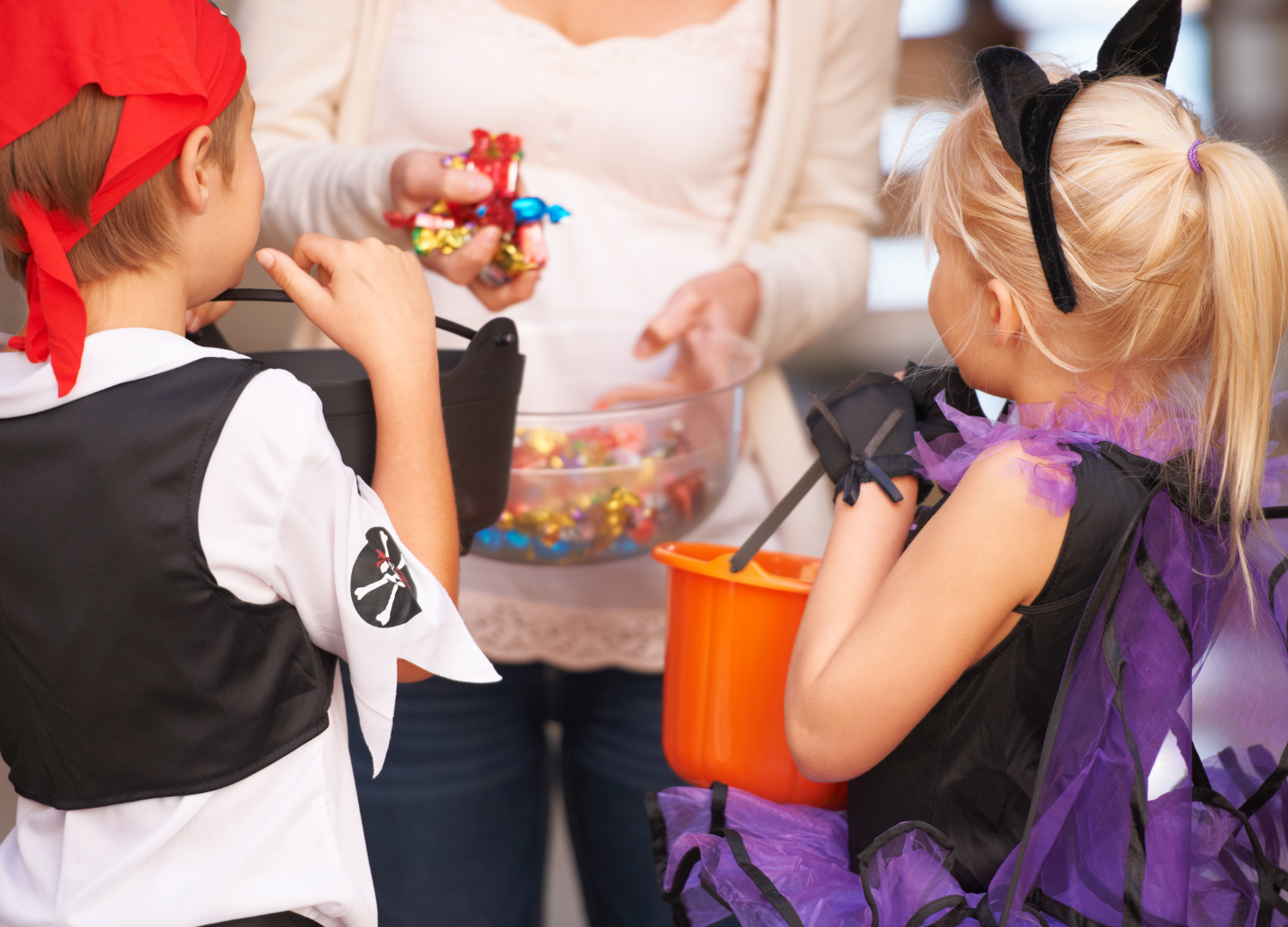 Fall is in the air as leaves change colors, school is in full swing and the Holidays are right around the corner. We may be biased, but Fall on Cape Cod is a special time of year, when the locals are winding down from a hectic summer and venture back out to their favorite shops, restaurants and festivals! With Halloween coming up there are many events happening throughout the Cape. Luckily, we have created a list of must-do Fall happenings below. Take a look at all the festive events happening throughout the Cape for your friends and family to enjoy!
Chatham's Pumpkin People in the Park
Website:
https://chathammerchants.com/pumpkin-people-in-the-park
Date:
Oct 14th - 31st
Get into the Fall festive spirit and Stroll through Kate Gould Park on Chatham Main Street to see the fascinating pumpkin displays created by local artists and companies.
Ptown Ghost Hunt: "Real Ghost Stories" & Investigation with Adam Berry
Website:
https://m.facebook.com/events/1126999991183256/
Date:
Friday, October 21st
Time:
7:30 pm
Presented by Provincetown Ghost Hunt, join an event for real ghost stories with Adam Berry at the Unitarian Universalist Meeting House of Provincetown. Adam will be sharing spooky stories along with events from personal experiences of the supernatural that have never been told on television before!
*Reserve tickets before they sell out on the facebook page above! (Ticket prices vary)
Brewster Halloween Haunted Mansion at Crosby Mansion
Website:
https://brewsterma.myrec.com/info/activities/program_details.aspx?ProgramID=29961
Date:
Friday, October 21st - Saturday, October 22nd
Time:
5:30, 6:30 & 7:30pm
Ages 7 and up are welcome to step inside the historic Crosby Mansion for a transformed haunted house tour with ghosts, goblins, and ghouls. This is the first annual haunted mansion presented by Friends of Crosby Mansion, Brewster Recreation, and Nauset High Players.
*Reserve tickets ($12 per person) on the website.
Oktoberfest In Chatham
Website:
https://chathammerchants.com/oktoberfest
Date:
Saturday, October 22nd
Time:
10:30 am - 4:30 pm
While Germany may be the origin of Oktoberfest, head over to Kate Gould Park, Chatham's Oktoberfest is packed full of thirsty folks ready to celebrate this quintessential fall event. Head down to Town Hall in downtown to join in on the fun. Enjoy additional festivities including kids games, live music, and local vendors, a Devil's Purse Beer Garden and so much more. This is the perfect event for the whole family to enjoy!
Sandwich Glass Museum PumpkinFest
Website:
https://sandwichglassmuseum.org/event/11th-annual-pumpkinfest/
Date:
Saturday, October 22
Time:
9:30 am - 5:00 pm
Come see spooky hand blown glass pumpkins at the 11th annual outdoor pumpkin fest located at the Sandwich Glass Museum. These pumpkins are a great way to decorate your home!
Trolley to the Addams Family
Website:
https://harwichcc.com/cape-cod-vacation/harwich-chamber-presents-trolley-to-the-addams-family/
Date:
Saturday, October 22nd
Time:
10:00 pm - 4:00pm
Located at the Cape Cod Theatre Company Harwich Junior Theatre, board a spooky trolley ride from the Harwich Chamber to the outdoor theatre for a live story with the Addams Family!
Harwich Halloween Trick or Treat Drive Thru
Website:
https://m.facebook.com/events/harwich-community-center/halloween-trick-or-treat-drive-thru/475748060751007/
Date:
Friday, October 28th
Time:
5:30 pm
The Harwich Community Center will be hosting a drive-thru trick or treat event. Get the kids dressed up and ready to pick up a goodie bag without having to get out of the car.
Mosquito StorySlam - Halloween Special!
Website:
https://www.wellfleetpreservationhall.org/calendar
Date:
Friday, October 28th
Time:
7:00 pm - 9:00 pm
Located at the Preservation Hall in Wellfleet, join in for an special Mosquito Storyslam with a bite. The theme is a bloody mess.
*Reserve tickets ($20) on the website.
Halloween Trick-or-Treat @ Shark Center Chatham
Website:
https://www.atlanticwhiteshark.org/awsc-events?view=calendar&month=10-2022
Date:
Friday, October 28th - Saturday October 29th
Time:
Friday (4:30 pm - 7:30 pm) & Saturday (10:00 am - 3:00 pm)
Get into the spooky spirit and dress up for trick or treating at the Shark Center in Chatham exhibit hall!
*Reservations are required and can be made on the website linked above. Ages 2 and up are $8.
Halloween Safe Trick or Treat
Website:
http://www.hyannismainstreet.com/events/2022-halloween-safe-trick-or-treat/
Date:
Monday, October 31st
Time:
4:00 pm - 6:00 pm
Trick or treat! Hyannis Main Street is hosting a safe trick or treat event, worry free for children to enjoy with the street closed off to traffic.
Cape Cod is often known for its sprawling white-sand beaches, ample open spaces, and delicious cuisine inspired by the local seafood in surrounding waters. Since the early 19th century, Bostonians have escaped to the Cape to take a break from city-life, often arriving via stagecoach or horse and buggy to enjoy the natural beauty of the unspoiled beaches and forests. By the time the Mid-Cape Highway was constructed in the 1950s, Cape Cod's economy was amidst a full scale diversification away from the whaling industry and towards tourism. Since the construction of this major thoroughfare, and with JFK's creation of the Cape Cod National Seashore, the Cape's popularity has been sealed as one of the top New England destinations for summer travelers.
While Cape Cod's reputation is world renown, less known reasons to choose Cape Cod as a vacation destination are abundant and just as compelling. Below are 5 reasons we would choose Cape Cod to visit… (if we were not already living here!)
Kettle Ponds


Glacial formations during the Ice Age have melted into Cape Cod kettle ponds, small, but often very deep, freshwater lakes full of natural life and pristine beauty. During the summer seasons, these ponds are perfect for stand up paddling boarding (SUPing), kayaking, swimming, fishing, or lounging. Many of our kettle ponds have sections with clean, white sand beaches and most all have beautiful, native trees to provide ample shade. Most Cape Cod towns have a pond coalition or an independent regulatory body that routinely tests the waters to ensure cleanliness and safety. Many of the ponds are stocked with trout by the Massachusetts Division of Fisheries and Wildlife during the shoulder seasons, offering outdoor enthusiasts an opportunity to catch dinner. Cape Cod Kettle ponds often have cleared paths around the perimeters which provide beautiful hiking opportunities. While Cape Cod is not as known for a foliage destination, the kettle ponds are our best kept secrets and hidden gems of fall colors if you find yourself on Cape Cod in mid or late October.
We partner with several homeowners with properties located on or near kettle ponds. Check out the following:

Pond Lily
Lover's Lake
Eastham Oasis
Cedardown
Thriving Small Business Scene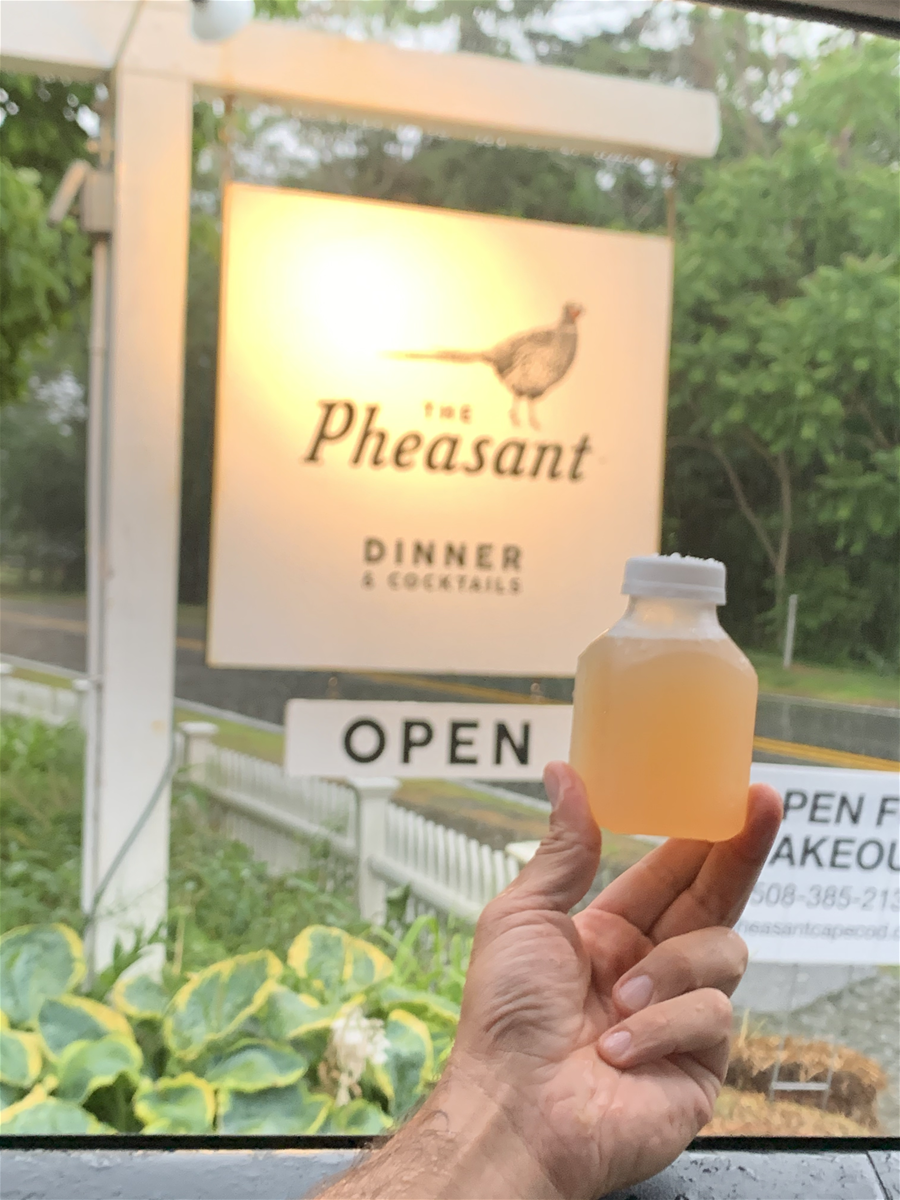 Due to certain town regulations and the absence of large, densely populated residential areas, many large companies and chains are simply not on Cape Cod. As a result, small businesses up and down the peninsula have filled the gap in providing goods and services. From small-scale grocers and markets to boutiques, art galleries, clothing stores, restaurants and cafes, the Cape is home to a bustling small business community. Many of these businesses are family owned, and some have transcended multiple generations. Moreover, in recent decades, institutions fostering the growth of small businesses have flourished. Organizations such as Love Live Local, SCORE, WE CAN, EforAll, Coastal Community Capital, and the Community Development Partnership, to name a few, have provided the right combination of technical assistance and capital to equip new entrepreneurs with the right tools and resources to start and grow their businesses.

Here at Nauset Rental, we proudly work with many of these small businesses to provide landscaping and home maintenance services to our homeowners. We use local vendors for our marketing and accounting services, and we stock our guest welcome baskets with products purchased from some of our favorite local vendors. Throughout the year, we support the growth of our small business scene via volunteer hours and donations to some of the aforementioned organizations that support our small business scene. Our pride in the thriving local business community is endless, and we know that our strong small business community is one of the most sustainable assets of Cape Cod.
The Cape Cod Rail Trail and other Bike Paths

When July arrives, the roads on Cape Cod are full of visitors, and taking a left hand turn is harder than a Bar Exam, you know it's time to strap on a helmet and hit one of the many bike paths on the Cape. Cape Cod is nothing short of a biker's paradise. With 114 miles of bike trails, visitors have an alternative and healthy means of seeing many of our idyllic destinations.

To support the many bikers who come to explore Cape Cod via bike, there are several well-established and trustworthy bike shops who can fix a flat, tune up an old cruiser, rent you a great bike, or even sell you the latest Trek model. And a simple Google search of biking in the town where you plan on staying will yield lots of useful information about how to navigate your Cape Cod vacation on two wheels. Here are a few of the more well-known bike paths, with downloadable maps to explore, but be sure to check out each town page, as there are more off-road and mountain biking trails in addition to the paved paths.
Because of the plethora of trails on Cape Cod, many of the homes we rent offer close and easy access to bike paths. You may even find that your vacation home with Nauset Rental includes bikes! If you want to rent a home near a bike path, here are a few of our favorites.
Heron House
Eastham Oasis
Seashore Getaway
Meadowlark
Blueberry Retreat
Bluebird Cottage
Apres sea
Growing Farm to Table Movement

With its abundance of sandy-soil, Cape Cod is less known for farming. Unless we are talking about harvesting the waters, most people think of Central and Western Massachusetts towns when considering farm experiences. But within the past decade, the farm-scene has exploded, and visitors will now find many small-scale local farms dotting the Cape Cod landscape. With the growth of farms supplying some of the best restaurants on the sandbar, Cape Cod is home to a growing farm to table food movement that has fueled creative twists on classic dishes.
Several farms invite the public to an interactive farm experience, whether its shopping for locally grown produce, walking the farm grounds, or interact with farm animals, visiting Cape Cod farms should be on your to-do list - especially if you have kids! A few of our favorite farm experience are:
CBI Farm
Producing over 100,000 pounds and more than 125 varietals of produce, CBI Farm in Brewster invites you to visit their farmstand, where you can browse their produce and an elite selection of locally produced foods and gifts. They offer farm-to-table dinners on their beautiful grounds and offer their farm for special events and celebrations.

Cape Cod Lavender Farm
Surrounded by 75 acres of conservation land, with ample trails for walking and hiking, the grounds at Cape Cod Lavender farm will take your breath away! Harvest occurs between June and July, so if you happen to have your vacation planned for that time, you do not want to miss the amazing fragrance of freshly harvested lavender. Learn about the many uses and health benefits of lavender, enjoy a picnic on their beautiful grounds, and stroll through their specialty gift shop. With over 10,000 farm visitors each year, Cape Cod Lavender Farm is well equipped to welcome guests and educate them on the varieties and uses of lavender.

Coonamessett Farm
Open every day from 9am-5pm, the Coonamessett Farm in Falmouth is the perfect place to take the family! Their offering for picking is some of the best around and include strawberries, raspberries, blueberries, squash, peas, eggplant, flowers, beets, leaks, kale, pumpkins, and more! Book a special group event, pet farm animals, and enjoy authentic Jamaican dinner each Wednesday evening. Shop produce and freshly baked goods at their farm stand, and soak in the beauty of this family-owned treasure of the Falmouth community. With special, interactive events planned each season, you want to be sure to check out their calendar of events!

Tony Andrews Farm
Another PYO (pick-your-own) paradise in Falmouth, Tony Andrews Farm offers another unique and unforgettable Cape Cod farm experience. From strawberries, peas, corn, tomatoes, and rhubarb, the picking experience last well into the fall months. The farm has operated since 1935 and has been built around the mission of welcoming the community onto the property. With special events sprinkled throughout the year, it's always wise to call ahead and try and catch one of their festivals.

A few of the farm-to-table restaurants always sourcing locally grown goods are:
The Pheasant, Dennis
Sunbird, Orleans
Ceraldi, Wellfleet
Blackfish, Truro
Apt Cape Cod, Brewster
Fin, Dennis
Del Mar, Chatham
Fare and Just Kitchen, Brewster
Water St Kitchen, Woods Hole
Vacation with the Whole (Furry) Family!


Perhaps it is well known that Cape Cod is extremely kid-friendly, but it is worth emphasizing nonetheless. Between the endless activities - swimming, hermit crab hunting, fishing, mini-golfing, ice-cream eating, whale-watching, boogie boarding, and biking, and the perfect outdoor weather, the Cape is where families come to sit back, relax, and let the kids go wild.

Less well-known is that Cape Cod is very dog-friendly. But Nauset Rental knows it! Not only do we offer a nice selection of dog-friendly homes, but we believe that Cape Cod is a great destination for dog-lovers. With the plethora of outdoor spaces and activities and many accommodations that welcome dogs, we say skip the doggy day care and bring your dog to Cape Cod. Check out our Top 10 Things to Do with Your Dog with suggestions of how to spend your Cape Cod days with Fido at your side!

With 8 years serving homeowners and guests, the team at Nauset Rental loves Cape Cod. Unlike many of our competitors, we actually live here. We love sharing our local know-how ensuring that our guests make lifelong memories while staying with us.
---

Ensuring the safety and wellness of all guests to a vacation rental is of utmost importance for the longevity and sustainability of a vacation rental property. Prioritizing guest safety by making a few key updates and investments to your home will help avoid hazardous situations, potential lawsuits and other general liability headaches. As a vacation rental management business, we work directly with homeowners and each individual home to help them understand what appropriate measures should be taken in order to guarantee a safe and enjoyable stay for all guests. While each property is unique and offers different amenities and potential hazards, we have compiled a list of broad updates we see as essential to all vacation homes in Cape Cod.
External: Proper Lighting
A basic, but very important, outdoor update is lighting. Make sure that all lightbulbs are relatively new and functioning properly prior to the rental season. Bad or non-functional lighting can cause falls, confusion, and a poor first impression if guests are arriving at their rental property at night.
External: Street Number Visibility
Some renters seek out private homes that are "off the beaten path," but that doesn't mean that renters want to go on a scavenger hunt to find the home. Vacation homes should be identifiable from the street. If the home itself is not visible from the street, ensure that the street number is clearly marked on a tree or a mailbox near the driveway so that renters and emergency vehicles will easily know how to access the property.

External: Pools and Hot tubs
Upscale amenities that are outdoors, such as a pool or hot tubs, are desirable and attractive to renters, often commanding premiums on the rental price. Though these amenities are major bonuses for renters, they can also be a potential safety hazard. It is important that the homeowner, along with an experienced rental management company, survey the amenity for liability concerns and ensure that the amenity complies with local code. Common safety updates related to pools and hot-tubs include ensuring that all decks and flooring are stable, durable and well sealed. Traction mats should be added to areas that are particularly slippery when wet. Appropriate pool nets and fences must be installed with gates that seal off the pool from young children. Furniture or items obstructing the entrance and egress of a gate must be removed and repositioned. Thermometers in hot tubs should be tested regularly and always functioning properly to avoid burns. These updates are especially necessary if the property is listed as "family friendly" and is marketed towards families with young children.



Internal: Well-Functioning alarm systems & fire extinguishers
Ideally, fire alarms should be installed in each of the bedrooms and in the hallways near the bedrooms as well as in each of the main rooms on each floor. Carbon monoxide detectors should be installed on each floor. All our vacation home owners are encouraged to routinely test the batteries and functionality of fire alarms and carbon monoxide detectors. Batteries should be replaced at the beginning of each season to ensure proper functionality during the high season.

Fire extinguishers should be present on each floor and clearly marked so that renters do not have to go searching in a panicked state of emergency.
Internal: Clean, Functioning HVAC Systems:
The HVAC system of the home should be checked by a professional prior to the rental season to ensure that it is working properly and supplying clean, good quality air and filtration. If the home contains a ductless wall unit, the filters should be washed and changed, and any air-conditioning system should be checked for proper installation and ventilation. Clear communication on how to operate the HVAC unit should be provided to guests in the welcome book and online in a digital format.

Internal: First Aid Kits
We suggest that homeowners maintain at least one first aid kit, that is restocked in between guests, and clearly marked. If the home is larger and consists of multiple floors, it is suggested to keep a first-aid kit on each floor. Not only will this potentially keep the items in your home cleaner, offering a well-marked first aid kit will communicate your sense of responsibility to keeping your guests safe and cared for.
General Homeowners personal hazards:
Homeowners insurance is a prerequisite to listing with Nauset Rental, but we suggest taking it a step further. If there are certain higher-value items in the home, such as a furniture piece or an electronic system, these items should be additionally insured or stowed away during the rental season. Any item that can not be removed but poses a potential threat should be identified to renters in the welcome book, and homeowners should provide additional instructions for the operation - or avoidance - of the item. Clear communication about all potential hazards will serve to protect both guests and homeowners..
Our advanced system of vigorously vetting guests before confirming a booking helps to prevent many undesirable situations from arising. That said, unforeseen incidents will inevitably happen during a rental season. Each vacation rental property will come with a different and specific set of hazards that will be addressed by our experienced team. But installing just these few, general safeguards and safety measures will prevent an unintentionally bad situation from becoming much worse and therefore exposing the homeowner to more liability concerns.

Do you have more questions or safety concerns about your vacation rental property? Reach out to our experienced team, who is always here to help.
Entrusting your property to a vacation rental management company is a decision many owners take once they realize the volume of work involved in managing a rental property. Owning a vacation property, whether it's an investment or a vacation home, can essentially become a second job with a steep learning curve. The processes of marketing and listing the property, choosing and maintaining a booking platform, managing relationships with renters, and coordinating change-overs and property upkeep, can be daunting and all-consuming for any individual who might not have the time, skills, or local connections to execute this well. Let's face it - managing a vacation rental property quickly becomes a full time job.

Hence, many homeowners choose to partner with a Vacation Rental Manager (or VRM) to save time and energy and to avoid unnecessary stress. VRMs work with homeowners to market, list and maintain properties while handling the guest reservation and booking processes. During guest stays, VRMs are the point-of-contact, resolving issues and often acting as a local guide. Typically, VRMs collect the rental income and retain a percentage or fixed amount of the revenue to cover the cost of these services. Remaining revenue is then distributed back to the homeowner.

Most vacation destinations are filled with a competitive offering of VRMs, and as a homeowner, you probably have several options on the table. In selecting the right partner VRM, be sure to ask yourself - and your partner organization - if these four elements are met:
Does the manager screen potential renters?
Screening potential renters of a property is a time-consuming yet vital step to ensure that you are limiting risk when inviting guests to your home. In this virtual world where most bookings and reservations are done through the internet, a simple phone call can allow the rental management company to discern if the potential renter is truthful and intends on leaving the property in good condition. The screening process allows for both parties to establish mutual trust and sets forth expectations from the outset so that there are no surprises down the line.
Property management companies that offer this service are, by definition, looking out for you and your home. Revenue is important, but it's good to be sure your manager is not just looking to squeeze out every dollar or take the first booking that comes in via an "instant book" (high risk) type arrangement. Your VRM should be doing more than simply seeking to secure the highest bidder at whatever cost or potential risk. VRMs offering detailed guest screening are experienced in the sector and know the right questions to ask, what to look out for and how to conduct these conversations to ensure a positive relationship is formed off the bat. All property rental management companies working with high-end, luxury properties should be screening renters and squarely aligning themselves with the interest of the homeowner.
Is the property management company transparent and upfront with the income you can expect to earn? Does your VRM utilize localized data and technology to optimize your revenue?
A good property management company will deeply understand the local market and will be able to accurately estimate the rental income your property can demand during all seasons. The best companies can provide homeowners a pro forma that clearly illustrates expected revenue generation from a property, with market trends and variations in rates and occupancy levels built into the analysis. As a homeowner, you should know what the property management company is collecting, how this rate may change with the seasons, and how and when the revenue is then distributed to you. A pro-forma is an extremely effective way to communicate this information and allows the homeowners to plan their financial decisions accordingly while understanding which responsibilities are off their plates.

Sophisticated rental management companies are employing dynamic pricing, a tool used to ensure that the property is attaining peak economic opportunity. By utilizing algorithms to assess supply and demand and updating the price in real time, dynamic pricing allows property managers to assess the temperature of the market and then price your property accordingly, optimizing revenue. This is an extremely useful tool specifically for luxury properties in seasonal destinations where competitive prices depend on the seasonality of the local community and fluctuating demand affected by exogenous factors, such as, say, a pandemic.
Is your VRM investing in your marketing?
Obtaining high quality photography is the first step to ensuring your home is visually as appealing and all amenities are accurately displayed, and should be included in the services provided. Once professional photography is obtained, ask the vacation rental manager how they are reaching the right audience. Do they understand the demographics of the target market? Do they have access to digital and non-digital marketing platforms to reach this audience? How are they marketing themselves and landing qualified leads onto their platforms? It is salient for a company to have their own networks, connections and social/digital media footprints so they can successfully support their clients and that they not only invest in the promotion of your property, but that they are always promoting their brand as well.
Does the company have a local presence , i.e. employ local people with real connections and local insights?
The final element when identifying and hiring the best fit management company is to ensure they have the necessary knowledge and insight of the local market and community. While technology, such as dynamic pricing, can help with optimizing the price attained, maintaining the property and solving unforeseen problems necessitates local connections and a network of service providers that are both trustworthy and reliable. You need trusted and professional LOCAL boots on the ground to execute any needs for your home. In coastal locations, where seasonal storms can wreak havoc on homes and landscapes and where drastic variations in temperature can lead to plumbing and HVAC issues, having reliable, local partners that are ready and willing to show up in an emergency is priceless. Furthermore, property rental companies that are based in the local communities where they operate will have much more local insights to offer guests and will be able to give valuable advice and referrals to their partner homeowners when problems need to be addressed. In a digital age where so many transactions are completed online, the power of in-person local connections and long term relationships with local vendors and service providers cannot be understated, especially in a sector that inevitably involves repairs and maintenance.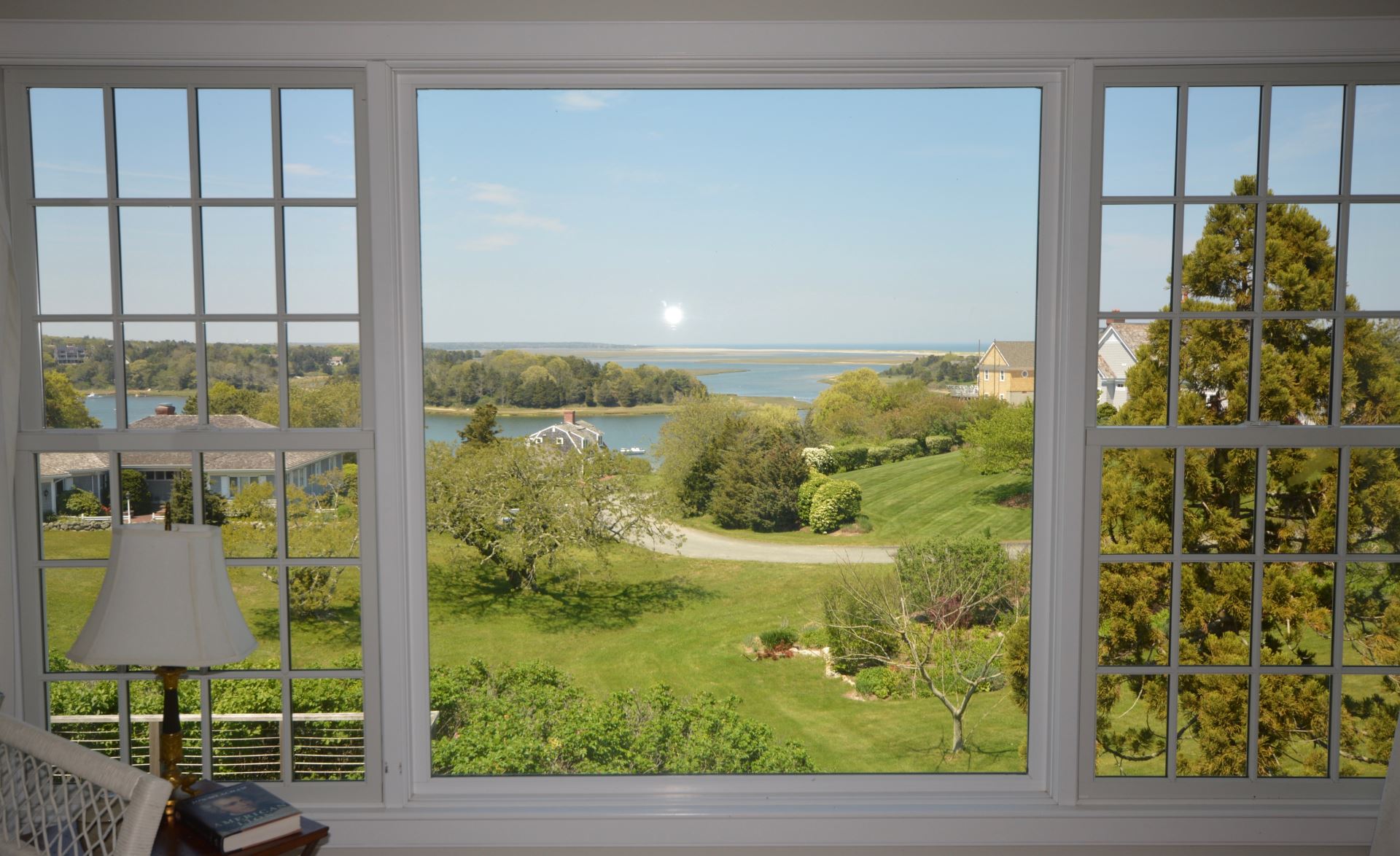 More Revenue, Less Headache
Renting a home can be an overwhelming process that at times can feel impossible for those opting for the "do-it-yourself" method. Or perhaps you've been with a company that doesn't seem to be hitting the mark on the above for you. With many vacation rental management companies soliciting your partnership, it can be hard to decide on the right fit. Choosing a partner that always has your best interest at the forefront of all decision-making is absolutely essential. At Nauset Rental, a family-owned, independent vacation rental management company, you will be supported by a local team with a specialization in revenue optimization and a reputation for transparency. With a 90% homeowner retention rate and a year-round, Cape Cod staff, we are the Cape's #1 rental management company for high end homes. Offering a complete modern solution, leveraging advanced technology, world class digital marketing and streamlined operations, we earn more rental revenue with less headaches for homeowners.