Recent Blog Topics (Click to View):
---
Cape Cod is often known for its sprawling white-sand beaches, ample open spaces, and delicious cuisine inspired by the local seafood in surrounding waters. Since the early 19th century, Bostonians have escaped to the Cape to take a break from city-life, often arriving via stagecoach or horse and buggy to enjoy the natural beauty of the unspoiled beaches and forests. By the time the Mid-Cape Highway was constructed in the 1950s, Cape Cod's economy was amidst a full scale diversification away from the whaling industry and towards tourism. Since the construction of this major thoroughfare, and with JFK's creation of the Cape Cod National Seashore, the Cape's popularity has been sealed as one of the top New England destinations for summer travelers.
While Cape Cod's reputation is world renown, less known reasons to choose Cape Cod as a vacation destination are abundant and just as compelling. Below are 5 reasons we would choose Cape Cod to visit… (if we were not already living here!)
Kettle Ponds


Glacial formations during the Ice Age have melted into Cape Cod kettle ponds, small, but often very deep, freshwater lakes full of natural life and pristine beauty. During the summer seasons, these ponds are perfect for stand up paddling boarding (SUPing), kayaking, swimming, fishing, or lounging. Many of our kettle ponds have sections with clean, white sand beaches and most all have beautiful, native trees to provide ample shade. Most Cape Cod towns have a pond coalition or an independent regulatory body that routinely tests the waters to ensure cleanliness and safety. Many of the ponds are stocked with trout by the Massachusetts Division of Fisheries and Wildlife during the shoulder seasons, offering outdoor enthusiasts an opportunity to catch dinner. Cape Cod Kettle ponds often have cleared paths around the perimeters which provide beautiful hiking opportunities. While Cape Cod is not as known for a foliage destination, the kettle ponds are our best kept secrets and hidden gems of fall colors if you find yourself on Cape Cod in mid or late October.
We partner with several homeowners with properties located on or near kettle ponds. Check out the following:

Pond Lily
Lover's Lake
Eastham Oasis
Cedardown
Thriving Small Business Scene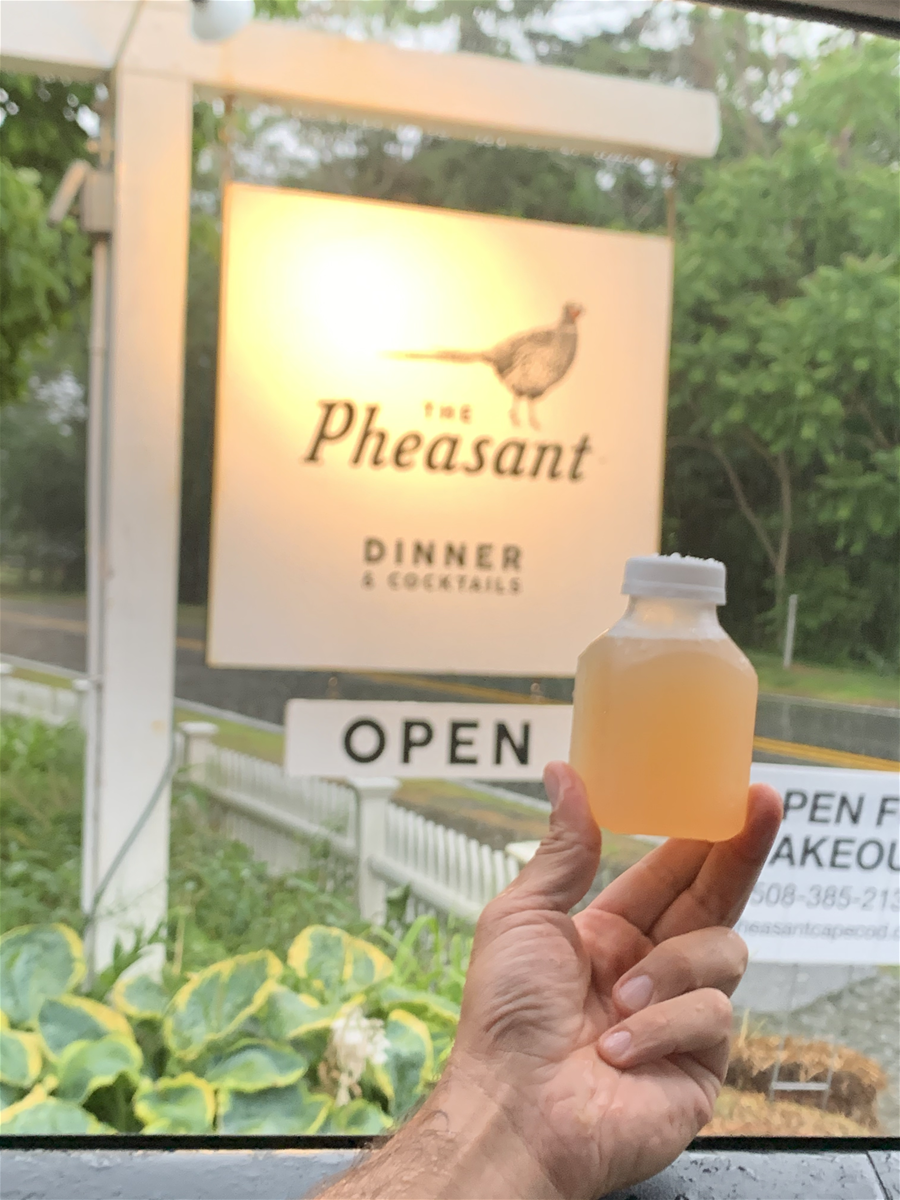 Due to certain town regulations and the absence of large, densely populated residential areas, many large companies and chains are simply not on Cape Cod. As a result, small businesses up and down the peninsula have filled the gap in providing goods and services. From small-scale grocers and markets to boutiques, art galleries, clothing stores, restaurants and cafes, the Cape is home to a bustling small business community. Many of these businesses are family owned, and some have transcended multiple generations. Moreover, in recent decades, institutions fostering the growth of small businesses have flourished. Organizations such as Love Live Local, SCORE, WE CAN, EforAll, Coastal Community Capital, and the Community Development Partnership, to name a few, have provided the right combination of technical assistance and capital to equip new entrepreneurs with the right tools and resources to start and grow their businesses.

Here at Nauset Rental, we proudly work with many of these small businesses to provide landscaping and home maintenance services to our homeowners. We use local vendors for our marketing and accounting services, and we stock our guest welcome baskets with products purchased from some of our favorite local vendors. Throughout the year, we support the growth of our small business scene via volunteer hours and donations to some of the aforementioned organizations that support our small business scene. Our pride in the thriving local business community is endless, and we know that our strong small business community is one of the most sustainable assets of Cape Cod.
The Cape Cod Rail Trail and other Bike Paths

When July arrives, the roads on Cape Cod are full of visitors, and taking a left hand turn is harder than a Bar Exam, you know it's time to strap on a helmet and hit one of the many bike paths on the Cape. Cape Cod is nothing short of a biker's paradise. With 114 miles of bike trails, visitors have an alternative and healthy means of seeing many of our idyllic destinations.

To support the many bikers who come to explore Cape Cod via bike, there are several well-established and trustworthy bike shops who can fix a flat, tune up an old cruiser, rent you a great bike, or even sell you the latest Trek model. And a simple Google search of biking in the town where you plan on staying will yield lots of useful information about how to navigate your Cape Cod vacation on two wheels. Here are a few of the more well-known bike paths, with downloadable maps to explore, but be sure to check out each town page, as there are more off-road and mountain biking trails in addition to the paved paths.
Because of the plethora of trails on Cape Cod, many of the homes we rent offer close and easy access to bike paths. You may even find that your vacation home with Nauset Rental includes bikes! If you want to rent a home near a bike path, here are a few of our favorites.
Heron House
Eastham Oasis
Seashore Getaway
Meadowlark
Blueberry Retreat
Bluebird Cottage
Apres sea
Growing Farm to Table Movement

With its abundance of sandy-soil, Cape Cod is less known for farming. Unless we are talking about harvesting the waters, most people think of Central and Western Massachusetts towns when considering farm experiences. But within the past decade, the farm-scene has exploded, and visitors will now find many small-scale local farms dotting the Cape Cod landscape. With the growth of farms supplying some of the best restaurants on the sandbar, Cape Cod is home to a growing farm to table food movement that has fueled creative twists on classic dishes.
Several farms invite the public to an interactive farm experience, whether its shopping for locally grown produce, walking the farm grounds, or interact with farm animals, visiting Cape Cod farms should be on your to-do list - especially if you have kids! A few of our favorite farm experience are:
CBI Farm
Producing over 100,000 pounds and more than 125 varietals of produce, CBI Farm in Brewster invites you to visit their farmstand, where you can browse their produce and an elite selection of locally produced foods and gifts. They offer farm-to-table dinners on their beautiful grounds and offer their farm for special events and celebrations.

Cape Cod Lavender Farm
Surrounded by 75 acres of conservation land, with ample trails for walking and hiking, the grounds at Cape Cod Lavender farm will take your breath away! Harvest occurs between June and July, so if you happen to have your vacation planned for that time, you do not want to miss the amazing fragrance of freshly harvested lavender. Learn about the many uses and health benefits of lavender, enjoy a picnic on their beautiful grounds, and stroll through their specialty gift shop. With over 10,000 farm visitors each year, Cape Cod Lavender Farm is well equipped to welcome guests and educate them on the varieties and uses of lavender.

Coonamessett Farm
Open every day from 9am-5pm, the Coonamessett Farm in Falmouth is the perfect place to take the family! Their offering for picking is some of the best around and include strawberries, raspberries, blueberries, squash, peas, eggplant, flowers, beets, leaks, kale, pumpkins, and more! Book a special group event, pet farm animals, and enjoy authentic Jamaican dinner each Wednesday evening. Shop produce and freshly baked goods at their farm stand, and soak in the beauty of this family-owned treasure of the Falmouth community. With special, interactive events planned each season, you want to be sure to check out their calendar of events!

Tony Andrews Farm
Another PYO (pick-your-own) paradise in Falmouth, Tony Andrews Farm offers another unique and unforgettable Cape Cod farm experience. From strawberries, peas, corn, tomatoes, and rhubarb, the picking experience last well into the fall months. The farm has operated since 1935 and has been built around the mission of welcoming the community onto the property. With special events sprinkled throughout the year, it's always wise to call ahead and try and catch one of their festivals.

A few of the farm-to-table restaurants always sourcing locally grown goods are:
The Pheasant, Dennis
Sunbird, Orleans
Ceraldi, Wellfleet
Blackfish, Truro
Apt Cape Cod, Brewster
Fin, Dennis
Del Mar, Chatham
Fare and Just Kitchen, Brewster
Water St Kitchen, Woods Hole
Vacation with the Whole (Furry) Family!


Perhaps it is well known that Cape Cod is extremely kid-friendly, but it is worth emphasizing nonetheless. Between the endless activities - swimming, hermit crab hunting, fishing, mini-golfing, ice-cream eating, whale-watching, boogie boarding, and biking, and the perfect outdoor weather, the Cape is where families come to sit back, relax, and let the kids go wild.

Less well-known is that Cape Cod is very dog-friendly. But Nauset Rental knows it! Not only do we offer a nice selection of dog-friendly homes, but we believe that Cape Cod is a great destination for dog-lovers. With the plethora of outdoor spaces and activities and many accommodations that welcome dogs, we say skip the doggy day care and bring your dog to Cape Cod. Check out our Top 10 Things to Do with Your Dog with suggestions of how to spend your Cape Cod days with Fido at your side!

With 8 years serving homeowners and guests, the team at Nauset Rental loves Cape Cod. Unlike many of our competitors, we actually live here. We love sharing our local know-how ensuring that our guests make lifelong memories while staying with us.
---

Ensuring the safety and wellness of all guests to a vacation rental is of utmost importance for the longevity and sustainability of a vacation rental property. Prioritizing guest safety by making a few key updates and investments to your home will help avoid hazardous situations, potential lawsuits and other general liability headaches. As a vacation rental management business, we work directly with homeowners and each individual home to help them understand what appropriate measures should be taken in order to guarantee a safe and enjoyable stay for all guests. While each property is unique and offers different amenities and potential hazards, we have compiled a list of broad updates we see as essential to all vacation homes in Cape Cod.
External: Proper Lighting
A basic, but very important, outdoor update is lighting. Make sure that all lightbulbs are relatively new and functioning properly prior to the rental season. Bad or non-functional lighting can cause falls, confusion, and a poor first impression if guests are arriving at their rental property at night.
External: Street Number Visibility
Some renters seek out private homes that are "off the beaten path," but that doesn't mean that renters want to go on a scavenger hunt to find the home. Vacation homes should be identifiable from the street. If the home itself is not visible from the street, ensure that the street number is clearly marked on a tree or a mailbox near the driveway so that renters and emergency vehicles will easily know how to access the property.

External: Pools and Hot tubs
Upscale amenities that are outdoors, such as a pool or hot tubs, are desirable and attractive to renters, often commanding premiums on the rental price. Though these amenities are major bonuses for renters, they can also be a potential safety hazard. It is important that the homeowner, along with an experienced rental management company, survey the amenity for liability concerns and ensure that the amenity complies with local code. Common safety updates related to pools and hot-tubs include ensuring that all decks and flooring are stable, durable and well sealed. Traction mats should be added to areas that are particularly slippery when wet. Appropriate pool nets and fences must be installed with gates that seal off the pool from young children. Furniture or items obstructing the entrance and egress of a gate must be removed and repositioned. Thermometers in hot tubs should be tested regularly and always functioning properly to avoid burns. These updates are especially necessary if the property is listed as "family friendly" and is marketed towards families with young children.



Internal: Well-Functioning alarm systems & fire extinguishers
Ideally, fire alarms should be installed in each of the bedrooms and in the hallways near the bedrooms as well as in each of the main rooms on each floor. Carbon monoxide detectors should be installed on each floor. All our vacation home owners are encouraged to routinely test the batteries and functionality of fire alarms and carbon monoxide detectors. Batteries should be replaced at the beginning of each season to ensure proper functionality during the high season.

Fire extinguishers should be present on each floor and clearly marked so that renters do not have to go searching in a panicked state of emergency.
Internal: Clean, Functioning HVAC Systems:
The HVAC system of the home should be checked by a professional prior to the rental season to ensure that it is working properly and supplying clean, good quality air and filtration. If the home contains a ductless wall unit, the filters should be washed and changed, and any air-conditioning system should be checked for proper installation and ventilation. Clear communication on how to operate the HVAC unit should be provided to guests in the welcome book and online in a digital format.

Internal: First Aid Kits
We suggest that homeowners maintain at least one first aid kit, that is restocked in between guests, and clearly marked. If the home is larger and consists of multiple floors, it is suggested to keep a first-aid kit on each floor. Not only will this potentially keep the items in your home cleaner, offering a well-marked first aid kit will communicate your sense of responsibility to keeping your guests safe and cared for.
General Homeowners personal hazards:
Homeowners insurance is a prerequisite to listing with Nauset Rental, but we suggest taking it a step further. If there are certain higher-value items in the home, such as a furniture piece or an electronic system, these items should be additionally insured or stowed away during the rental season. Any item that can not be removed but poses a potential threat should be identified to renters in the welcome book, and homeowners should provide additional instructions for the operation - or avoidance - of the item. Clear communication about all potential hazards will serve to protect both guests and homeowners..
Our advanced system of vigorously vetting guests before confirming a booking helps to prevent many undesirable situations from arising. That said, unforeseen incidents will inevitably happen during a rental season. Each vacation rental property will come with a different and specific set of hazards that will be addressed by our experienced team. But installing just these few, general safeguards and safety measures will prevent an unintentionally bad situation from becoming much worse and therefore exposing the homeowner to more liability concerns.

Do you have more questions or safety concerns about your vacation rental property? Reach out to our experienced team, who is always here to help.
Entrusting your property to a vacation rental management company is a decision many owners take once they realize the volume of work involved in managing a rental property. Owning a vacation property, whether it's an investment or a vacation home, can essentially become a second job with a steep learning curve. The processes of marketing and listing the property, choosing and maintaining a booking platform, managing relationships with renters, and coordinating change-overs and property upkeep, can be daunting and all-consuming for any individual who might not have the time, skills, or local connections to execute this well. Let's face it - managing a vacation rental property quickly becomes a full time job.

Hence, many homeowners choose to partner with a Vacation Rental Manager (or VRM) to save time and energy and to avoid unnecessary stress. VRMs work with homeowners to market, list and maintain properties while handling the guest reservation and booking processes. During guest stays, VRMs are the point-of-contact, resolving issues and often acting as a local guide. Typically, VRMs collect the rental income and retain a percentage or fixed amount of the revenue to cover the cost of these services. Remaining revenue is then distributed back to the homeowner.

Most vacation destinations are filled with a competitive offering of VRMs, and as a homeowner, you probably have several options on the table. In selecting the right partner VRM, be sure to ask yourself - and your partner organization - if these four elements are met:
Does the manager screen potential renters?
Screening potential renters of a property is a time-consuming yet vital step to ensure that you are limiting risk when inviting guests to your home. In this virtual world where most bookings and reservations are done through the internet, a simple phone call can allow the rental management company to discern if the potential renter is truthful and intends on leaving the property in good condition. The screening process allows for both parties to establish mutual trust and sets forth expectations from the outset so that there are no surprises down the line.
Property management companies that offer this service are, by definition, looking out for you and your home. Revenue is important, but it's good to be sure your manager is not just looking to squeeze out every dollar or take the first booking that comes in via an "instant book" (high risk) type arrangement. Your VRM should be doing more than simply seeking to secure the highest bidder at whatever cost or potential risk. VRMs offering detailed guest screening are experienced in the sector and know the right questions to ask, what to look out for and how to conduct these conversations to ensure a positive relationship is formed off the bat. All property rental management companies working with high-end, luxury properties should be screening renters and squarely aligning themselves with the interest of the homeowner.
Is the property management company transparent and upfront with the income you can expect to earn? Does your VRM utilize localized data and technology to optimize your revenue?
A good property management company will deeply understand the local market and will be able to accurately estimate the rental income your property can demand during all seasons. The best companies can provide homeowners a pro forma that clearly illustrates expected revenue generation from a property, with market trends and variations in rates and occupancy levels built into the analysis. As a homeowner, you should know what the property management company is collecting, how this rate may change with the seasons, and how and when the revenue is then distributed to you. A pro-forma is an extremely effective way to communicate this information and allows the homeowners to plan their financial decisions accordingly while understanding which responsibilities are off their plates.

Sophisticated rental management companies are employing dynamic pricing, a tool used to ensure that the property is attaining peak economic opportunity. By utilizing algorithms to assess supply and demand and updating the price in real time, dynamic pricing allows property managers to assess the temperature of the market and then price your property accordingly, optimizing revenue. This is an extremely useful tool specifically for luxury properties in seasonal destinations where competitive prices depend on the seasonality of the local community and fluctuating demand affected by exogenous factors, such as, say, a pandemic.
Is your VRM investing in your marketing?
Obtaining high quality photography is the first step to ensuring your home is visually as appealing and all amenities are accurately displayed, and should be included in the services provided. Once professional photography is obtained, ask the vacation rental manager how they are reaching the right audience. Do they understand the demographics of the target market? Do they have access to digital and non-digital marketing platforms to reach this audience? How are they marketing themselves and landing qualified leads onto their platforms? It is salient for a company to have their own networks, connections and social/digital media footprints so they can successfully support their clients and that they not only invest in the promotion of your property, but that they are always promoting their brand as well.
Does the company have a local presence , i.e. employ local people with real connections and local insights?
The final element when identifying and hiring the best fit management company is to ensure they have the necessary knowledge and insight of the local market and community. While technology, such as dynamic pricing, can help with optimizing the price attained, maintaining the property and solving unforeseen problems necessitates local connections and a network of service providers that are both trustworthy and reliable. You need trusted and professional LOCAL boots on the ground to execute any needs for your home. In coastal locations, where seasonal storms can wreak havoc on homes and landscapes and where drastic variations in temperature can lead to plumbing and HVAC issues, having reliable, local partners that are ready and willing to show up in an emergency is priceless. Furthermore, property rental companies that are based in the local communities where they operate will have much more local insights to offer guests and will be able to give valuable advice and referrals to their partner homeowners when problems need to be addressed. In a digital age where so many transactions are completed online, the power of in-person local connections and long term relationships with local vendors and service providers cannot be understated, especially in a sector that inevitably involves repairs and maintenance.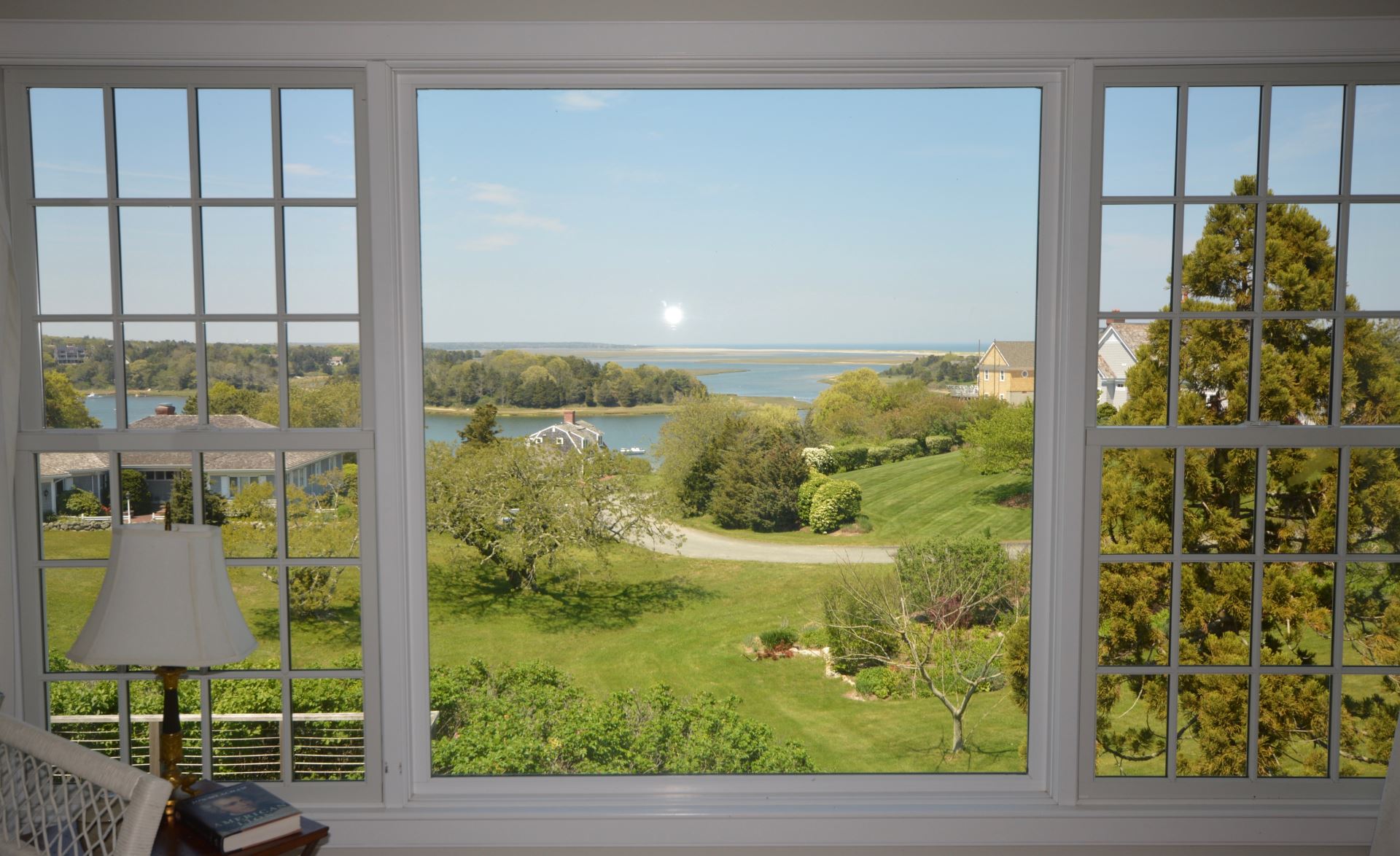 More Revenue, Less Headache
Renting a home can be an overwhelming process that at times can feel impossible for those opting for the "do-it-yourself" method. Or perhaps you've been with a company that doesn't seem to be hitting the mark on the above for you. With many vacation rental management companies soliciting your partnership, it can be hard to decide on the right fit. Choosing a partner that always has your best interest at the forefront of all decision-making is absolutely essential. At Nauset Rental, a family-owned, independent vacation rental management company, you will be supported by a local team with a specialization in revenue optimization and a reputation for transparency. With a 90% homeowner retention rate and a year-round, Cape Cod staff, we are the Cape's #1 rental management company for high end homes. Offering a complete modern solution, leveraging advanced technology, world class digital marketing and streamlined operations, we earn more rental revenue with less headaches for homeowners.