Rainy Day Cape Cod Activities
Don't let a little rain get you down when on the Cape! There are still plenty of things to do with your family and something for everyone.
---
As long as there is no thunder and lightning, head to the beach anyways. The shoreline is always there to let the kids run around and play in the sand. Often, it clears up and you will beat the traffic getting there!
Local advice: Bring warm clothes. Head to the beach with your chairs and books and bundle up! It's gorgeous rain or shine. We recommend bringing some snacks and water in the car, a few towels and being prepared for a little rainy day traffic on the roads. Lots of folks are looking for things to do.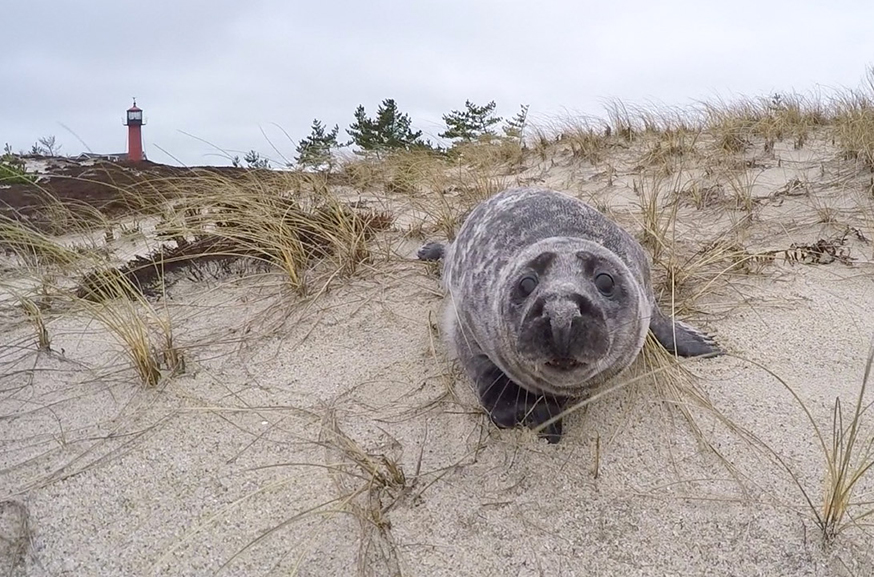 Stop by the Local Library
The libraries of Cape Cod are always a great stop. Each town has its own library (or two), many with children's storytimes, special guests or events and planned author readings. Check their websites for current event calendars.
Local Advice: The new Eastham library is stunning and very modern. A great stop if you need to (dare I say) work a little on vacation. The Provincetown library features a half-scale replica of The Rose Dorothea Schooner inside their children's room. Many of the libraries also have toys, games and art supplies available for children making them a great rainy day location to visit.
Candlepin Bowling
Unless you are from the New England region, you've likely never heard of candlepin bowling before. Unlike tenpin bowling, candlepin is played with smaller balls with no finger holes, making the balls easier to grasp for children and people with difficulty holding larger bowling balls.
Local Advice: The Alley in Orleans has great BBQ and cocktails available, with an arcade and candlepin bowling, great for adults and kids alike! Ryan Amusements in South Yarmouth and Buzzards Bay also have candlepin bowling, arcades and other amusements including VR rides and Axe Throwing (South Yarmouth location only).
Ice Skating
Ice skating?! In the summer? Yes! Many of our local ice rinks still offer summer public skate hours during the summer in addition to special clinics, stick time and more!
Local Advice: Make a day of it! If skating is a little trek from your vacation home, pair this activity with a stop at a local library or plan a bowling date and meal at one of our favorite restaurants. The Charles Moore Arena in Orleans, Tony Kent Arena in Dennis, the Falmouth Ice Arena in Falmouth and Gallo Ice Arena in Bourne all regularly update the schedules on their websites.
Visit Truro


This small town is packed with many activities and attractions. The Highland Lighthouse offers daily tours of this historic landmark. Take advantage of the stops along 6A in North Truro. Start at Atlantic Spice for some amazing wholesale spices, fun kitchen items and gifts, then head over to Truro Vineyards and South Hollow Spirits for a wine and spirits tasting. Grab lunch from the Crushpad Food Truck, operated by Blackfish before you head to Chequessett Chocolate to finish with a little craft chocolate treat. Don't forget to make a stop at Salty Market Farmstand for some of the best craft beer and liquor selections on the Cape! All of this is within a 3 mile radius.
Local Advice: This is a great rainy day trail in the order we have listed above with something for everyone in the car to enjoy. You can also continue east on Route 6 to Provincetown to climb the Pilgrim Monument & Provincetown Museum, or set up a dune tour with Art's Dune Tours and wrap up your P-Town visit with the Atlantic White Shark Conservancy's Shark Center at MacMillian Pier. The Atlantic White Shark Conservancy also operates a Shark Center in Chatham.
Become a Junior Ranger
Families traveling with children should visit the Salt Pond Visitor Center (open year round) or The Province Lands Visitor Center (open May to October) to become National Park Service Junior Rangers. Each child receives a booklet, takes an oath to protect the parks and receive a badge for completing activities along the way.
Local Advice: There's so much to see and do at the National Seashore. Visit their website for Ranger-Guided Activities. And make sure to hold onto your Junior Ranger booklets for trips to other National Parks throughout the country.
Head on Down to the Movies
Movie theaters are a great rainy day activity no matter where you are! Here's a list of our local Cape Cod movie theaters:
Antique Shops and Art Galleries
Cape Cod is home to a plethora of art galleries and antique stores in every town. The Cape Cod Antique Dealers Association is a great place to start when looking for open antique stores this summer. However, even just a drive down Route 6A will result in many open antique shops and art galleries. The Cape Cod Chamber of Commerce lists many of the wonderful art galleries on the Cape, and a quick Google search in your town will show open galleries nearby.
Other Rainy Day Destinations to Check Out: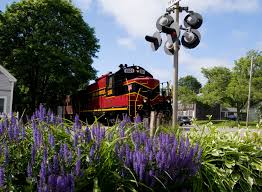 The Cape Cod Central Railroad in Hyannis offers multiple ride options, including a 2 hour narrated scenic tour of Cape Cod, or enjoy lunch or dinner while enjoying the views of marshes, cranberry bogs and dunes only accessible by rail.
The Cape Cod Museum of Natural History has two floors of exhibits dedicated to the coastal ecosystem of Cape Cod. Children of all ages will enjoy exhibits such as the aquarium, mud kitchen, butterfly house, Earth & space lab and so much more! Also visit their sister location The Thornton W. Burgess Society, Green Briar Nature Center & Jam Kitchen located in Sandwich.
Those 21 and older can enjoy the Cape's breweries including Hog Island Beer Co. in Orleans, Devil's Purse in Dennis, Provincetown Brewing in P-Town, Cape Cod Beer in Hyannis, Barnstable Brewing in Barnstable and Naukabout Brewing with two locations in Mashpee.