Nauset Rental is Hiring! Check out our
Job Opportunities
page to learn more about joining our team!
Management Team Photo from a recruiting event at Nauset High School: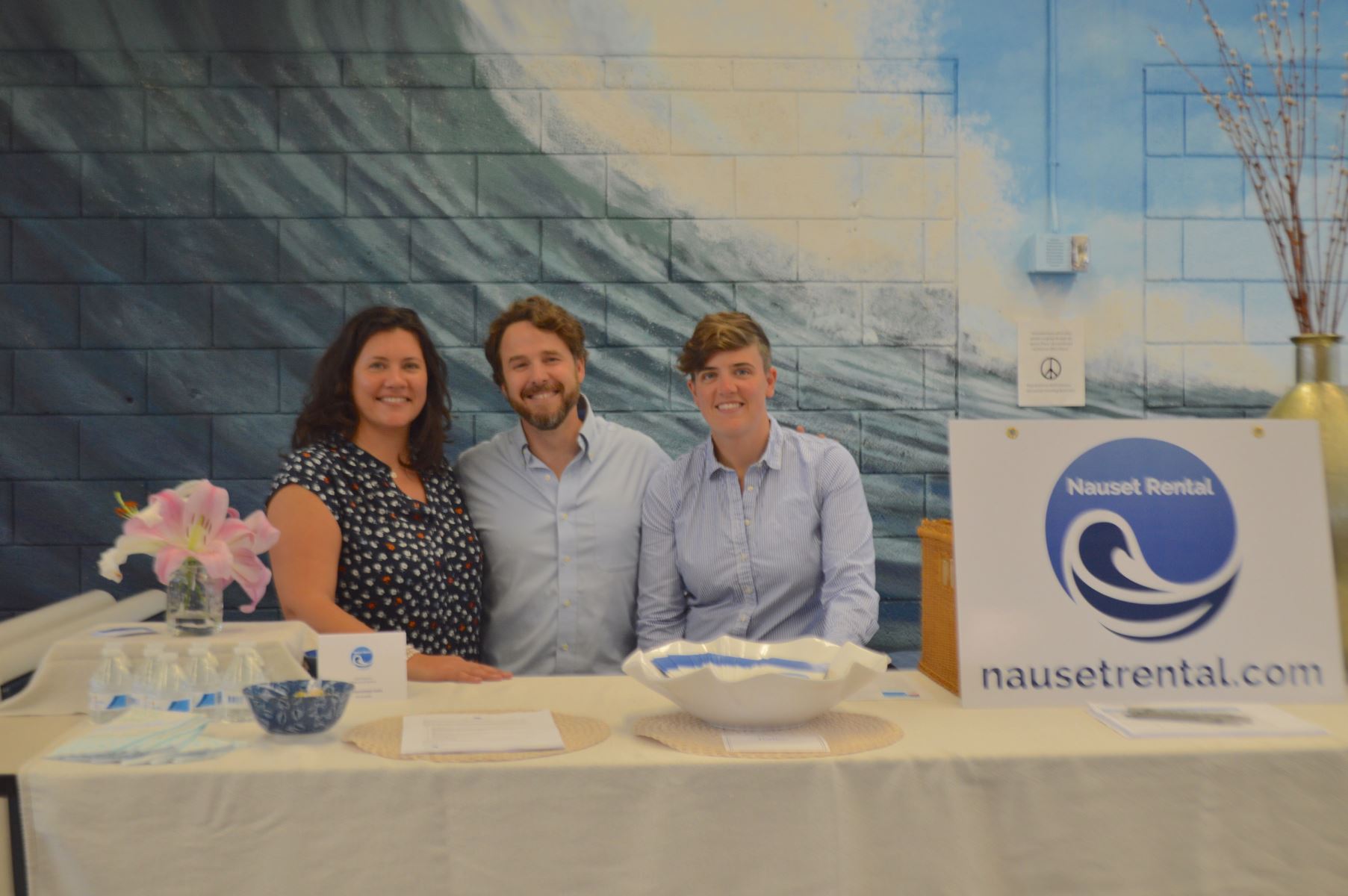 Kent Zelle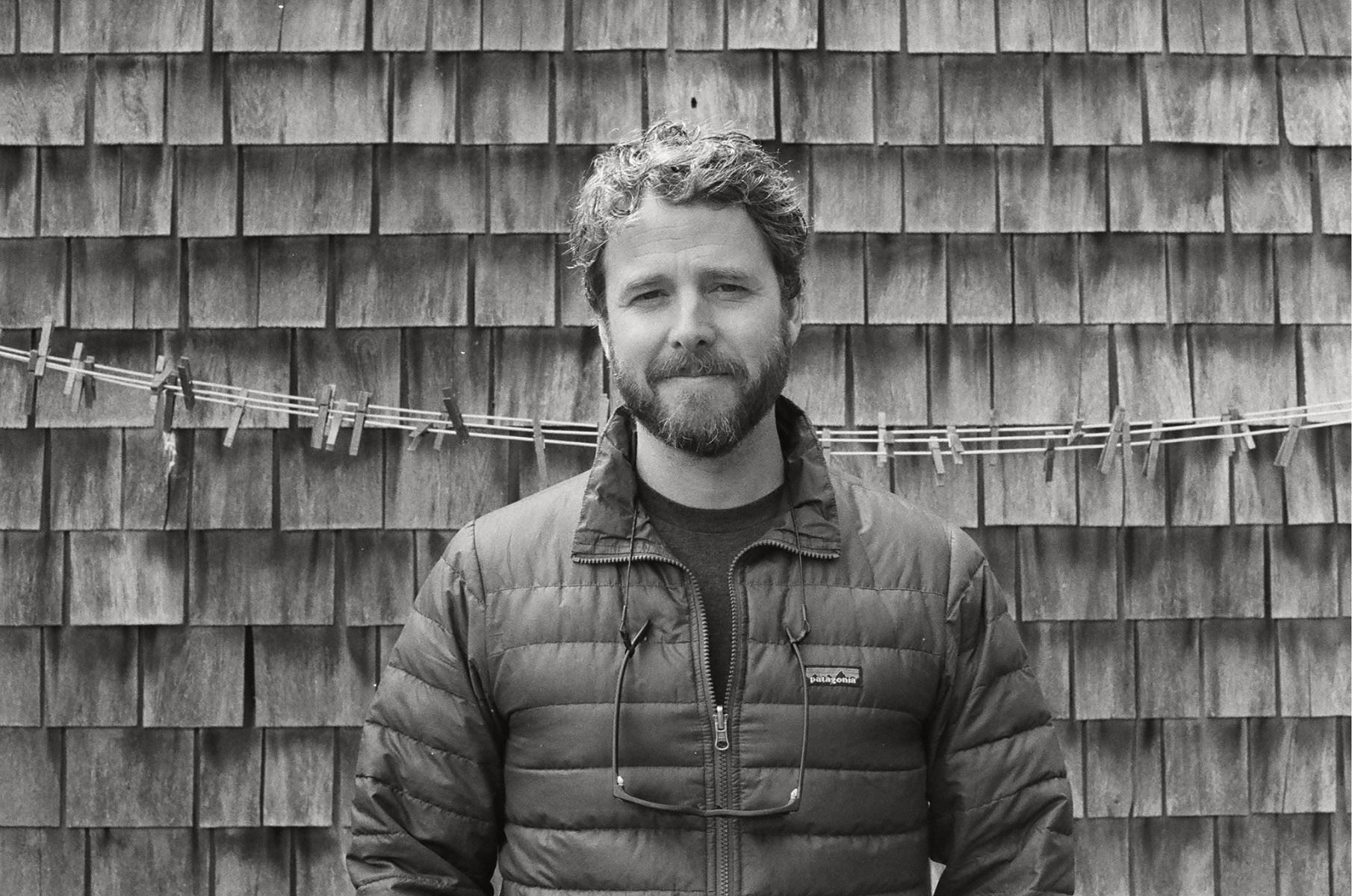 I'll never forget the summer I spent side by side with my grandmother in the warm sun on Cape Cod re-roofing her home. When she fell ill and we decided to rent her vacation house to pay for her assisted living I thought I'd be the hotshot grandson levering what I learned in the consulting industry to get the job done. I ended up spending my precious weekends working for renters while my friends hit the beach.
Imagine a world where families could enjoy their vacation homes without any work or risk AND have them pay for themselves through rentals. Our startup is building the only turnkey vacation rental management service for private homes.
Instead of dealing with tenants, homeowners can get paid by us up front for the weeks they want to rent and we make sure the house was clean and ready when they want to enjoy it with their families. We also offer more traditional vacation rental property management arrangements.
We lever an innovative digital marketing platform to connect with more high quality tenants and make significant profits on our properties. We are currently growing rapidly and we encourage you to apply to see if your home fits. For owners: We are putting the vacation back in vacation homes.
Kent is a fourth generation Cape Cod summer resident. He was lucky to grow up spending summers on Cape Cod with his grandparents, Louis Nippert Zelle and Ann Hersey Zelle. Both were involved with neighborhood groups and various non-profits for many years and instilled in Kent a lifelong love and respect for our very special cape cod communities. Kent's great grandfather (George T. Gustavus) was the lighthouse keeper for many years at Chatham light and later at Nobska light in Woods Hole.
Kent served in the consulting industry for the first 14 years of his career making executive at Accenture (formerly Andersen Consulting) and then helping grow a 20 person consultancy to 200 employees as an equity holding member of the senior leadership team. He helped companies like AT&T, Blue Cross & Best Buy. However, helping vacation homeowners lever innovation, best practices and technology previously accessible only to the Fortune 500 has been the most fun by far.
---
Nicole Gelinas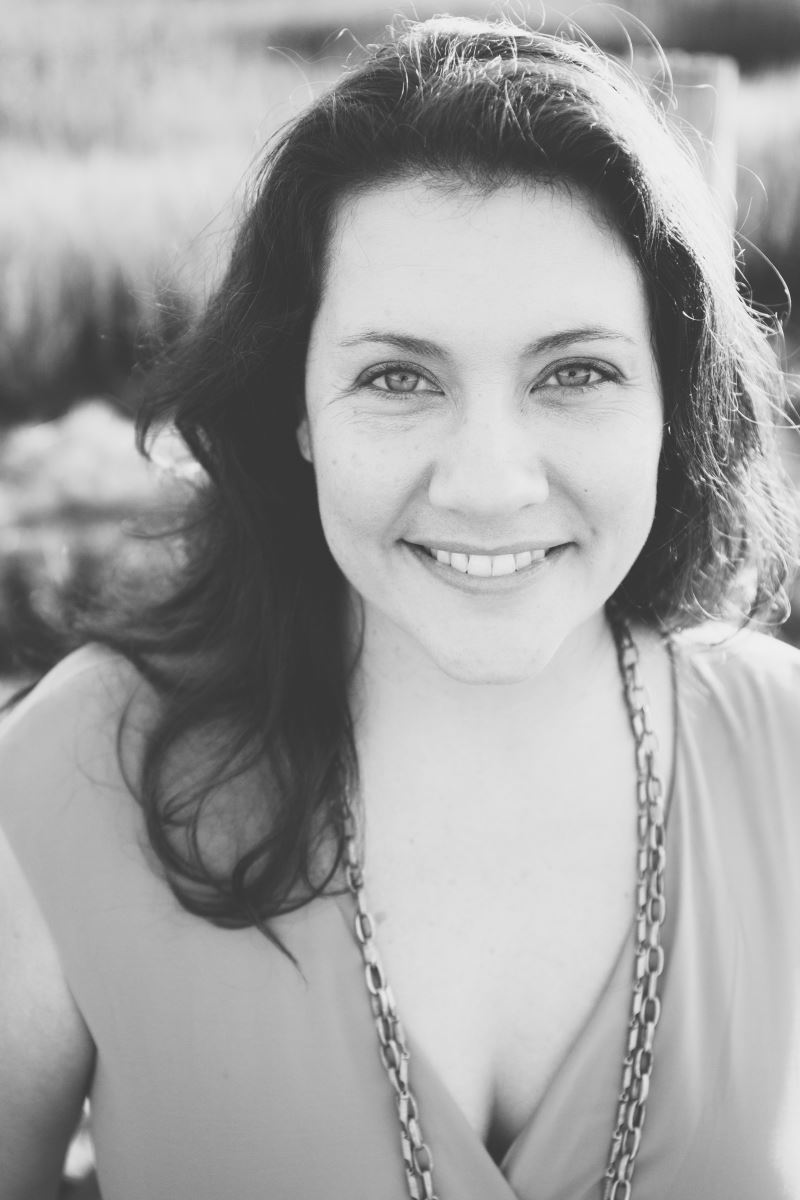 Nicole has spent summers on Cape Cod in East Orleans since childhood. In 2006 she made Cape Cod her home base, spending time in Orleans, Wellfleet and then finally landing in Truro where she owns a home and her own rental property managed by Nauset Rental.
Spending so many summers in this beautiful area of the world she is inspired to share the beauty and all this area has to offer. She brings with her extensive local knowledge, several years of marketing experience and a love for an endless summer.
---
Devin McGuire
Operations & Technology Manager
---
Ceara Angelone
Property Management & Operations Assistance
---
Ral Rocha
Digital Marketing Specialist
---
Jenny Villone
Professional Photographer, Digital Marketing Executive Producer
http://www.jennyvillone.com/
---
Advisors & Mentors
Nauset Rental is a start-up supported by the MIT Venture Mentoring Service (VMS) which provides legal, IP, and other guidance and a deep network of seasoned entrepreneurs to support each venture.
Nauset Rental is lucky to have additional experienced advisors including national players in the vacation rental industry and long term local cape cod business owners.
---
Join our guest mailing list:
Some of the Nauset Rental Summer 2017 Crew enjoying a team lunch at Macs Shack Eastham: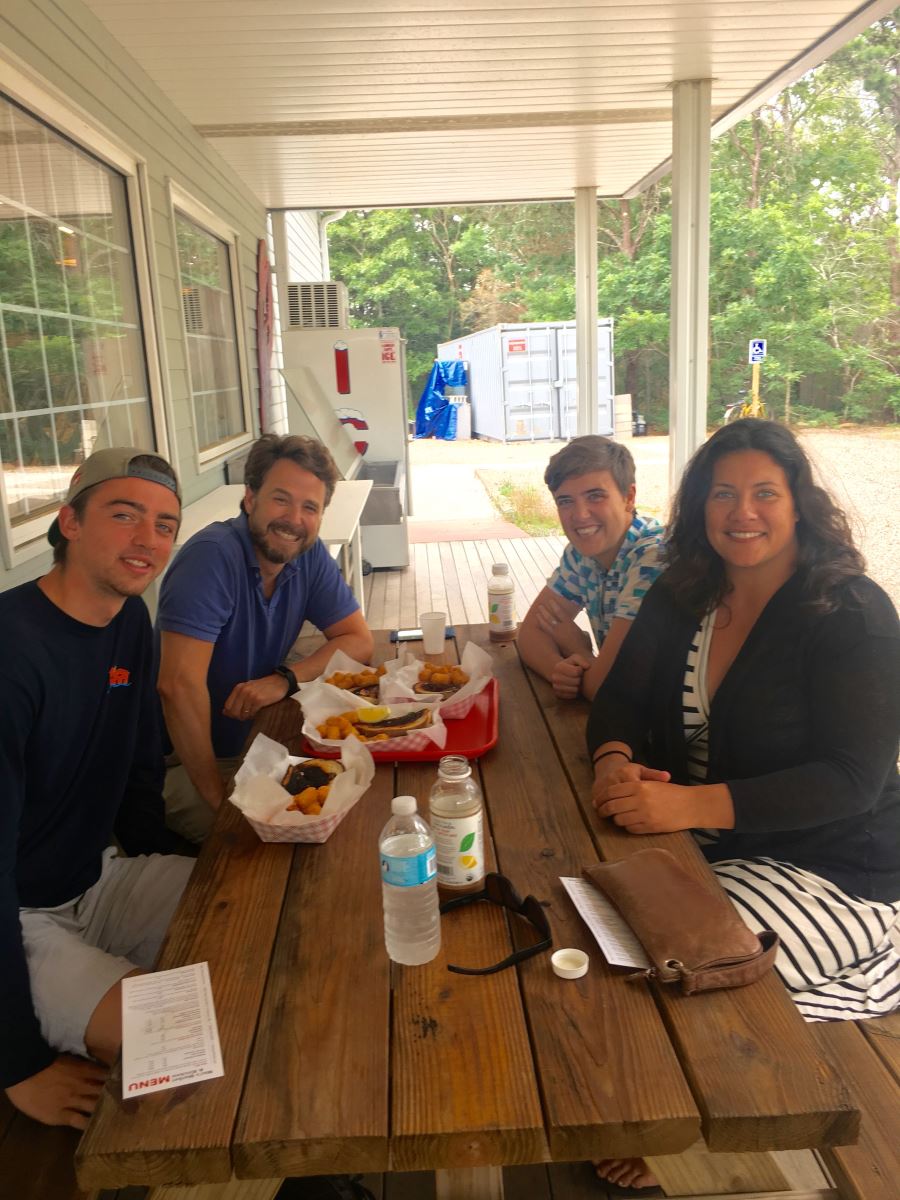 The "Dog days of Summer" in the Nauset Rental office: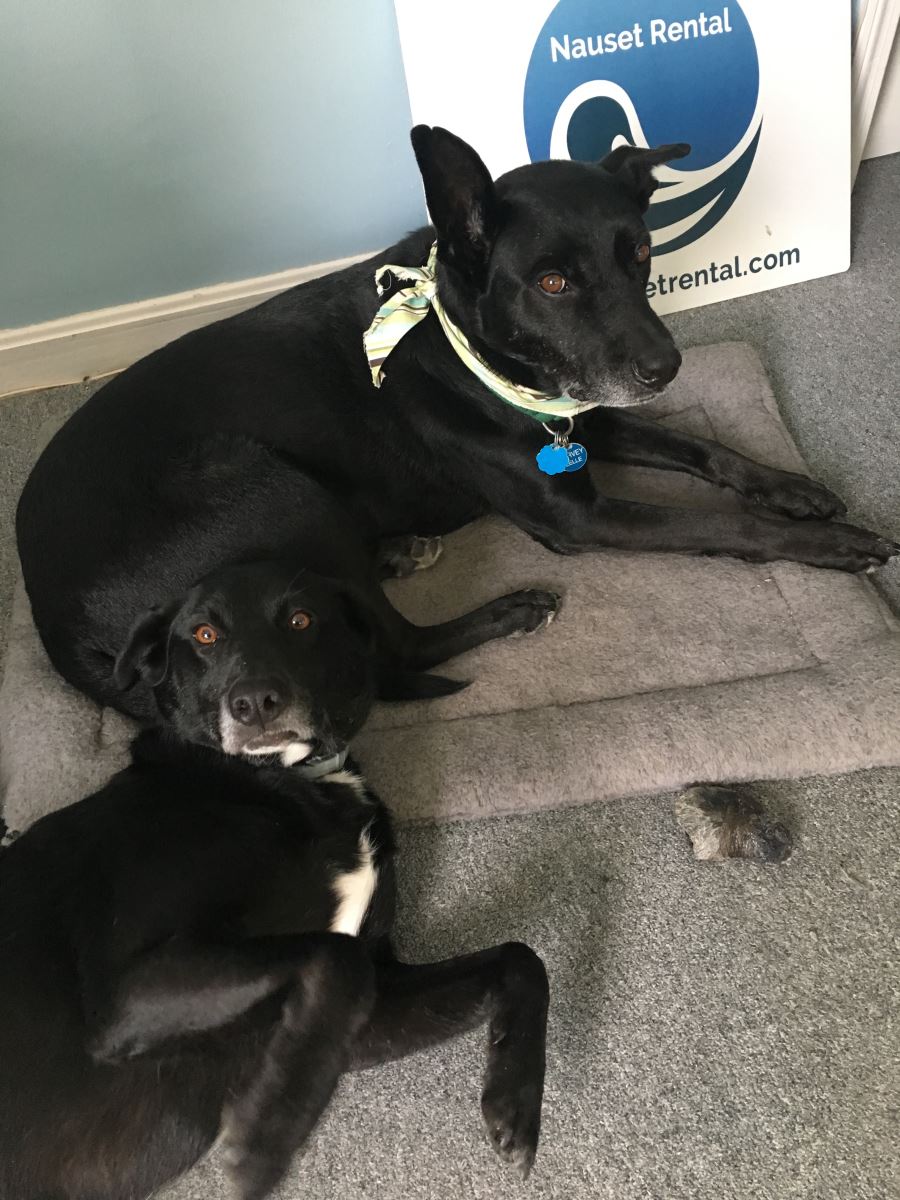 ---