Sleeping Arrangement
Bedroom 1-Lower Level
2 Twins
Bedroom 2-Lower Level
1 Queen, 1 Bunk Bed
Bedroom 3-Main Level
1 King
Bedroom 4-Main Level
1 Queen
Description
This home is represented by Nauset Rental, a local vacation rental management company.

Are you looking for a classic Cape Cod home in the Nauset Heights area of Orleans for your next Summer vacation? Then look no further because we have the PERFECT home for you & it's just moments away from Nauset Beach! Nauset Lookout offers water views of the Atlantic Ocean, a spacious interior & nostalgic vintage vibes. As an added perk, delicious eats from Nauset Farms, The Barley Neck Inn, Whisk Cafe & The Rail are just a short car ride away.

The main floor of the home is full of natural sunlight that showers in from an abundance of windows. Tall, vaulted ceilings in the living area surrounded by wood walls & beams, make the large open space the spot to be! The fully equipped kitchen has all the necessities you could need for preparing dinner and then grilling it up on the gas grill outside. Whether it's burgers & hotdogs, fresh caught local fish or ribeye steaks, somehow your dinner will just taste better when it is enjoyed outdoors on the expansive back deck. After dinner, curl up on one of the cozy couches in the living room and read one of the many books from the bookshelves or gather the family around the oversized dining table and play a board game. The possibilities are endless.

One of the bedrooms on the main floor offers a king bed & "wall of glass" windows. If waking up early to warm Summer sunlight is too bright for you, pull the full length curtains shut and sleep in a bit longer. Boasting a queen bed & private access to the wrap-around deck, the second bedroom on the main floor is a cozy spot to ride out a rainy Cape Cod afternoon. Both the bedrooms on the upper level share a full bathroom with a tub/shower combo. The lower level of the home is the perfect spot for the kids in your group. One bedroom allows for the option of a "split king" when the two twin beds are pushed together. The additional bedroom on the lower level accommodates sleeping for four with a queen bed & twin bunk beds. A full sized bathroom with stand-up shower rounds out the lower level of the home.

Additional perks to the home are an enclosed outdoor rain shower, washer/dryer, a reading library, mature garden landscape & mid-century artwork. This vintage Cape Cod home offers has many things that set it apart from others in the area (especially its proximity to Nauset Beach!). An abundance of memories with your family & friends could be made in this beautiful Nauset Heights home. Do not let the opportunity to have a magical Summer pass you by!

For 2023 North Nauset Beach is closed to cars! Meaning a short four minute walk from the house you can access Nauset Beach North with no cars! There is a gorilla beach wagon in to transport all your beach toys!


Bedroom & Bathroom Layout
Lower Level:
Bedroom 1 - 2 Twin Beds (can be pushed together for a "split king")
Bedroom 2 - Queen Bed & Twin Bunk Bed
Bathroom 1 - Full Bathroom w/ Stand-Up Shower

Main Level:
Bedroom 3 - King Bed & "Wall of Glass" Windows (Provided Full Length Curtains to Block Light)
Bedroom 4 - Queen Bed & Private Deck Access
Bathroom 2 - Full Bathroom w/ Tub/Shower Combo

Living Room:
Sleeper Bed (Full Size)



Amenities
Toaster
Stove
Oven
Pots/Pans
Blender
Drip Coffee Pot
Electric Kettle
Microwave
Refrigerator
Lobster Pot
Serving Dishes & Serving Utensils
Wireless Internet
Cable Television
Heating
Air Conditioning (mini splits on upper level, large head unit serving common areas and then two head units in upstairs bedrooms. Also in window units just in case it needs extra cooling.)
Washer & Dryer
Stereo
Indoor Woodburning Fireplace Insert
Outdoor Rain Shower
Gas Grill
Telescope
Books
Games
Beach Chairs
Beach Cooler
Beach Toys
Driveway Parking

Beach & Pond Distance
5 minute walk to Nauset Beach
3 minute walk to Mill Pond
8 minute walk to Nauset Heights Association Beach Steps (inner Nauset Cove w/ warm/calm waters)



We welcome approved low-impact DOGS - Guest must reach out to Nauset Rental with dog details for approval either before making reservation or within 48 hours of submitting online reservation. We will need to know the following information:

Any shedding?
Any issues with accidents - urination or throwing up?
Any issues with chewing furnishings?
Barking while unattended or while attended?
Are you confident you can leave property with no sign of your dog when you check out?
Do you accept full responsibility for the behavior and impact of dogs in your group during your stay?




Amenities
Floor Plan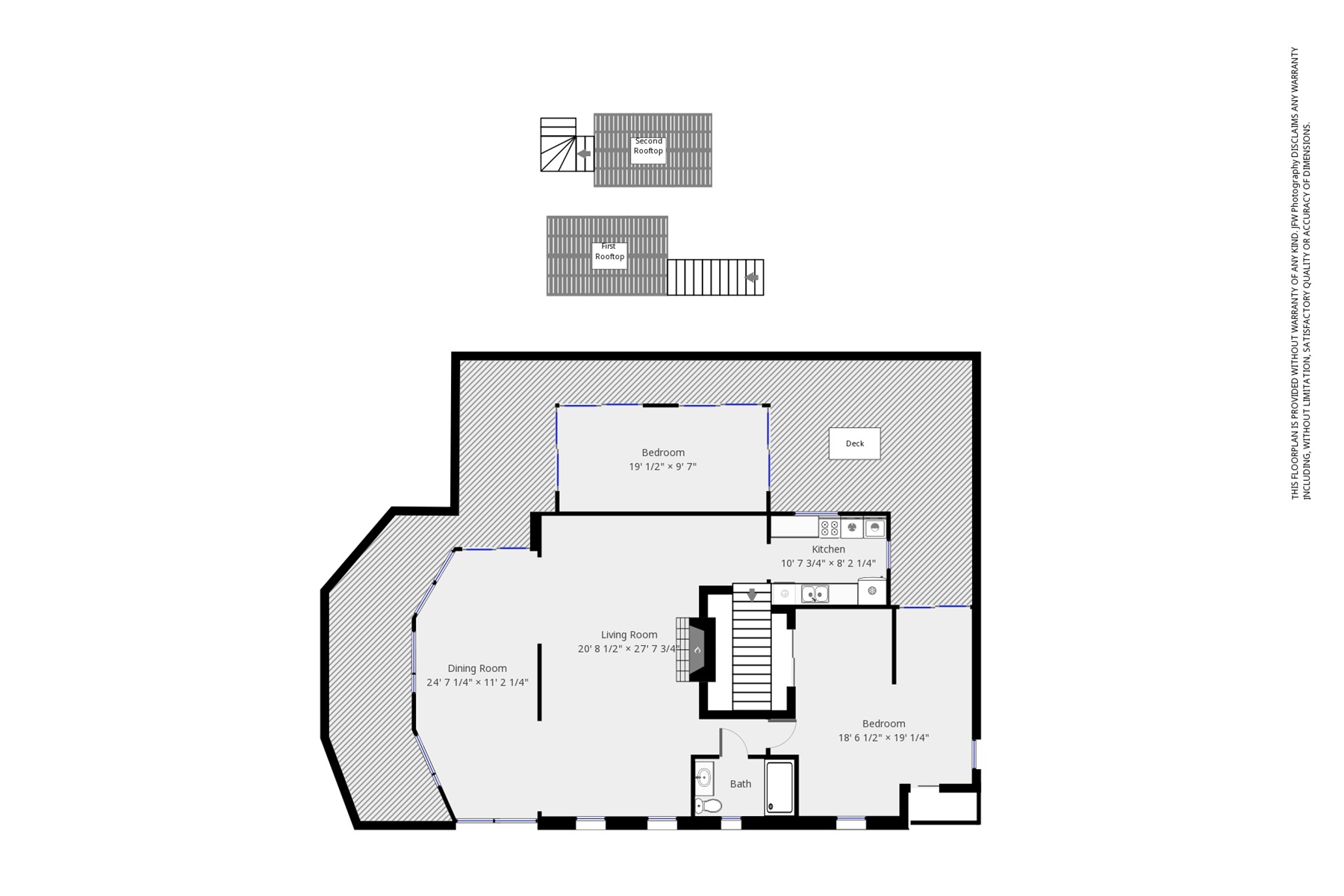 Map
Calendar
Dec - 2023
S
M
T
W
T
F
S

1

2

3

4

5

6

7

8

9

10

11

12

13

14

15

16

17

18

19

20

21

22

23

24

25

26

27

28

29

30

31
Jan - 2024
S
M
T
W
T
F
S

1

2

3

4

5

6

7

8

9

10

11

12

13

14

15

16

17

18

19

20

21

22

23

24

25

26

27

28

29

30

31
Feb - 2024
S
M
T
W
T
F
S

1

2

3

4

5

6

7

8

9

10

11

12

13

14

15

16

17

18

19

20

21

22

23

24

25

26

27

28

29
Mar - 2024
S
M
T
W
T
F
S

1

2

3

4

5

6

7

8

9

10

11

12

13

14

15

16

17

18

19

20

21

22

23

24

25

26

27

28

29

30

31
Apr - 2024
S
M
T
W
T
F
S

1

2

3

4

5

6

7

8

9

10

11

12

13

14

15

16

17

18

19

20

21

22

23

24

25

26

27

28

29

30
May - 2024
S
M
T
W
T
F
S

1

2

3

4

5

6

7

8

9

10

11

12

13

14

15

16

17

18

19

20

21

22

23

24

25

26

27

28

29

30

31
Jun - 2024
S
M
T
W
T
F
S

1

2

3

4

5

6

7

8

9

10

11

12

13

14

15

16

17

18

19

20

21

22

23

24

25

26

27

28

29

30
Jul - 2024
S
M
T
W
T
F
S

1

2

3

4

5

6

7

8

9

10

11

12

13

14

15

16

17

18

19

20

21

22

23

24

25

26

27

28

29

30

31
Reviews
Page: 1 of 2 Write a Review

Property

This is a great place. Beautiful and spacious. Close to beach with great views. I highly recommend it

Property Manager

Easy booking experience. Good communication. Hassle free.

Property

Nauset Lookout is really nice home in a fantastic location. The easy walking access to Nauset Beach is a wonderful plus. The home has great outside decks, a really nice yard and a warm, homey feeling. To top it all off, there is a crow's nest lookout which is the perfect place to watch the sunrises, the sunsets and everything in between.

Property Manager

The entire rental process was extremely easy. The staff was very friendly and attentive. House was as it was represented.

Property

Perfect family vacation. Great location, close to everything, yet set away from it all. House was spacious,clean and had all the comforts of home.

Property Manager

The team was very easy. Our info came in plenty of time for me to send it off to the other members of our group.

Property

We loved watching the fog rolling up the hills in the morning from the upper deck. It all burned off around 11.

Property Manager

Very friendly and responsive to our requests and / or needs.

Property

So much enjoyed the location / proximity to the beach. Very quiet and most enjoyable stay. We had the best weather ever (for October - BEACH weather!!!)

Property Manager

Answered all our questions when asked, quick response. Very, very efficient.

Property

Had enough beds for everyone. Wifi worked great. Plenty of couches for everyone. Tv, close to ocean. Pet friendly.

Property Manager

Generously sized cottage with ocean views and only 4 minute walk to the beach....all for a great rate!

Property

Relaxing and fun.....no pressure to gather everyone in the house to pile into a car and drive to a location....you can come and go as you please from house to beach

Property

Just want to let you know how much we loved the place we rented... It was a very comfortable home, and we had fantastic family time. We would highly recommend it.

Property

Just want to let you know how much we loved the place we rented... It was a very comfortable home, and we had fantastic family time. We would highly recommend it.

Property

I and 6 of my friends from college wanted to stay on the Cape for a week after our school year ended. The house was a perfect get away after our finals! It was great to be able to walk to the beach and the house was fully stocked with all the pots and pans we could need. We enjoyed the board games and puzzles that Kent had and the great media set up for watching Game of Thrones before we went to sleep. Kent was a great host. He gave us our privacy and provided lots of useful information before our stay. We all agreed we would love to stay again in the future!

Property

My family of 5 had a wonderful stay in this house. It has the comforts of a house with the charm of a cottage. Everywhere you turn, there are windows, stocked book shelves, and interesting artwork. The layout is spacious and open. It was a great place for my family to relax after a day in the sun. We had a hot week, but each afternoon there was a lovely breeze off of the ocean. There are neighbors, but the trees and shrubs give you plenty of privacy.

Property

We had an excellent stay. The house was great. Super to lounge around in late in the day after some beach time. The location is tremendous - short ride down to pretty special beach plus Nauset beach (with the best onion rings) right around the corner. We sat on the porch over coffee and enjoyed 6-8 whales romping around for an hour. Nauset Rental team was very helpful.

Property

Can't say enough good things. Nice, comfortable communal spaces were ideal for our family. Lovely neighborhood and proximity to idyllic Nauset beach made for a perfect location. Is exactly as advertised. Wouldn't hesitate making this our vacation home of choice for return visits to Cape Cod.

Property

The house was perfect! Very clean and accommodated all our needs...really great spot and quick drive to Orleans town center. NR team was very helpful...would definitely recommend and hope to return again!

Marc From Konstanz, Germany

Property

Alles war genauso wie in der Beschreibung und den Photos. Sehr schnes ruhiges einfaches Huschen ca 10 Minuten zu Fu vom Strand. wrden es absolut wieder mieten und Freunden auf jeden Fall empfehelen.

Property

This is a perfect getaway oldschool beach house in a fabulous location. The pictures are true to the view as are the rooms. Plenty of space. The outside shower was awesome. There are decks around most of the house providing lots of outside space and a yard. Short walk right down to the beach and the neighborhood is beautiful to walk through. Nauset rental team was super easy to work with, responded promptly to emails and correspondence prior to our visit, and responded to us quickly when we couldn't figure out the volume on the TV one night. Had a great stay and would highly recommend this property and shall return.

Property

Our group had a wonderful experience at the house. We spent 4 nights there and we immediately fell in love with the house after walking through the door. The house was about a 5 minute walk away from the beach which was perfect. Also, we found that we spent most of our time sitting around the deck table while at the house. It had a great view of the ocean which we appreciated. The bedrooms were neat and tidy when we arrived and the host left detailed instructions on everything from the TV, Internet, etc. He also gave us great suggestions on restaurants and things to do during our stay. I would definitely love to stay at this house again in the future and recommend it to anyone looking for a spacious house with a relaxing atmosphere in a beautiful surrounding neighborhood.

Property

We had a wonderful time staying inNauset Rental's place. The house is charming, with art, books, and quirky games everywhere. It really felt like a cozy beach house, and had everything we needed to be comfortable. The deck is awesome, with a great little view of the ocean, and the surrounding areas are also beautiful. Kent was a gracious and helpful host. Hope to return again!

Property

Incredible stay! We absolutely loved our stay at the house!. The house/location are absolutely lovely. It's a very short walk to an incredible beach, which itself receives very little traffic from other tourists. The house has many games and a great music system, which makes for a fun stay on a rainy cape cod day. Nauset Rental team was also a joy to work with. I'd highly recommend the property to anyone looking for a nice time in the Cape!!

Property

Best Vacation! A group of friends and I stayed here the week before college graduation and had the best time! The house is beautiful and spacious. Plenty of room for 6 people. The town is lovely and the beach perfect! We really could not have asked for a better house or more welcoming owners.

Karen W., Westborough, MA

Property

Great views, Enjoyed our stay, kids loved walking to the beach to explore. Great views of the Atlantic. Outdoor shower is world-class!

Property

This place was excellent! The house reminded of a ski lodge with a nautical tone to it. It slept my friends and I very comfortably and we really enjoyed the spacious living room. The fire place was also a nice touch. Very Cape Cod-esque. Would definitely rent here again.

Property

Feels like home on Cape Cod It's a wonderful house and really provides for a feeling at home. We're a family of four with two children ages 11 and 9. The house turned out to be the perfect spot for us with two small bedrooms downstairs and a spacious living, dining, sleeping level with a sun deck on three sides of the building. The house is fully (and tastefully) equipped with everything you need, and the barbeque grill and the outdoor shower are terrific amenities. We just had a great time at this wonderful place that is just close enough to the beach so you can go there multiple times a day and enjoy watching the seals before and after lunch. We'll definitely return when we travel from Germany to the East Coast next time.

Property

Kent was a great host. The house was very nice and well located to discover all of Cape Cod. The team of Nauset Rental provided us with all the information we needed before and during our stay.

Property

We love the house. Its so well stocked with books, games, music and art, that rain or shine theres no end to the variety of ways to entertain yourself while youre sitting back and winding down. The walks in the area are all great too so bring your walking shoes and get out and enjoy. Thanks for a great stay.
Similar Properties