Discover Orleans
Located at the "elbow" of Cape Cod, Orleans is the main hub of the Lower Cape. Home to a variety of restaurants, shops, and some of the Cape's most popular beaches, this town has much to offer.
From the serene sunrises reflecting on the Atlantic waters to a rainbow of golden hues as the sun sets over Cape Cod Bay, endless views of water, sand, ocean and skies greet you around every corner. Named by National Geographic as "One of 7 Great American Beach Towns", Orleans is home to the world-famous Nauset Beach, the super kid-friendly Skaket Beach on the bay and crystal clear freshwater kettle ponds. Body surf in the strong Atlantic waves, paddle in tidal pools, kayak through marshes to the remote Hopkins Island or cast a line at Pilgrim Lake. There is literally water at every turn! The best first stop for boating is at Nauset Marine. Rock Harbor is another favorite Orleans attraction, home to the Orleans fleet of fishing charters. Set out on a fishing charter or build sandcastles and chase crabs on the small sandy beach. As the bells of the Church of the Transfiguration announce the end of day, dine al-fresco under the night skies with the best lobster roll on the planet at Young's Fish Market, as nature's palette puts on a beautiful display and the sun sets over the bay. Rock Harbor is one of the best places in Cape Cod to watch the sun set!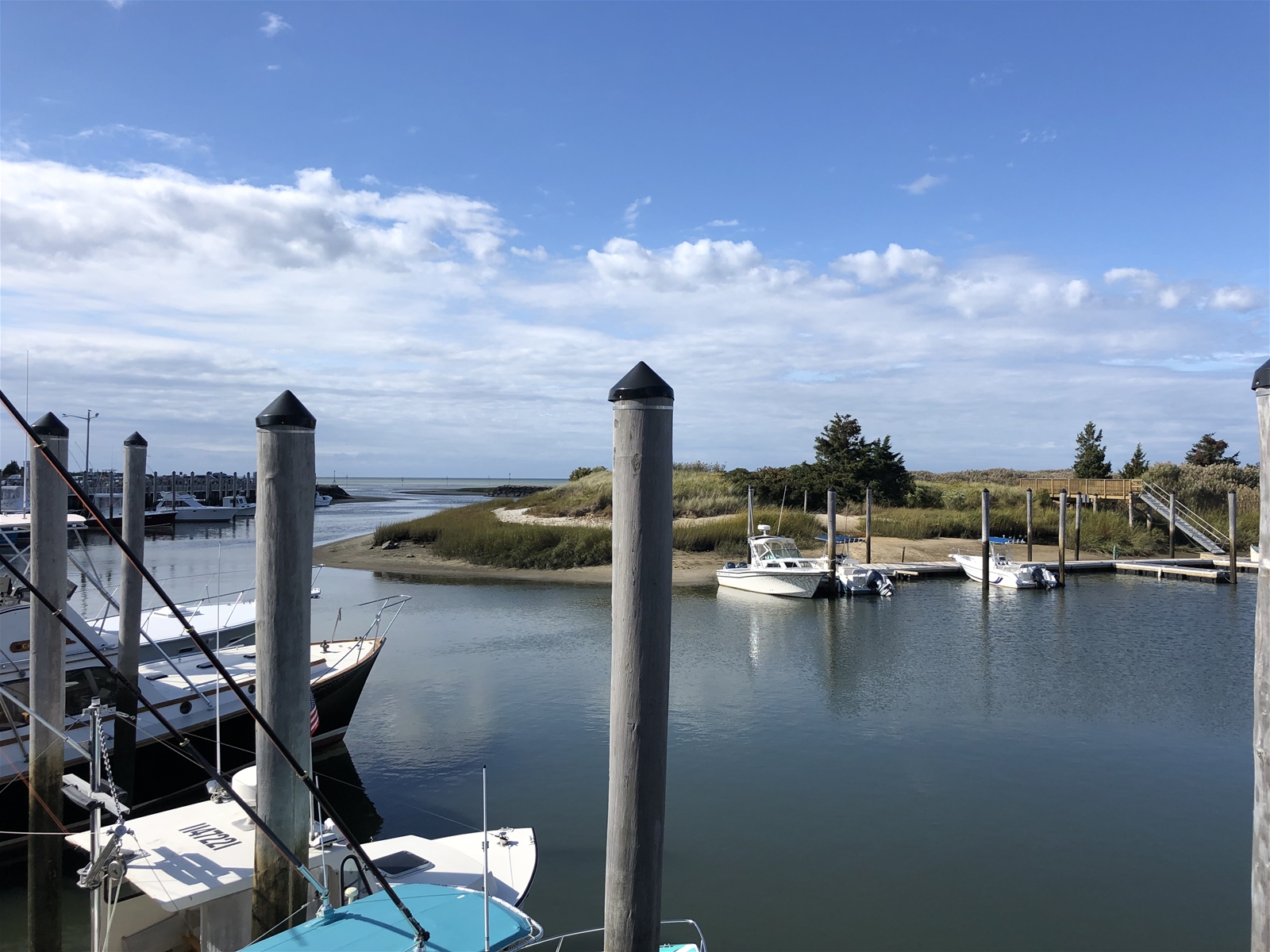 In addition to beautiful beaches, the Orleans Conservation Trails are another great venue for outdoor activities. Kent's Point is the most popular, and dog owners love taking their pups on this scenic loop. There are several other trails around town - check out the full list here.
When hunger strikes, you won't have to look far for somewhere to eat! Whether you are looking for a quick bite to go or a romantic dinner venue, Orleans has a wide variety of restaurants, cafes and markets for you to choose from. Hole in One, Sunbird, Rock Harbor Grill, the knack (get the Avocado Burger!) and Nauset Farms are just a few of our favorites.
For retail therapy, Orleans maintains its small-town charm with a host of locally owned shops. From upscale boutiques like Adorn and Homegrown to local landmarks like the Bird Watcher's General Store (a Cape Cod icon for over 30 years) and Earth House, you'll be sure to find unique treasures you can't get in any major retail store!
Orleans has a rich fishing and maritime heritage so be sure to mix a little history into your adventures. The French Cable Station Museum is only one of three marine telegraph stations in the world, housed in a historic building dating back to 1890. Visit the Orleans Historical Society Meeting House Museum, listed on the National Register of Historic Place to learn of times past in Orleans and view the model displays at the Nauset Model Railroad Club.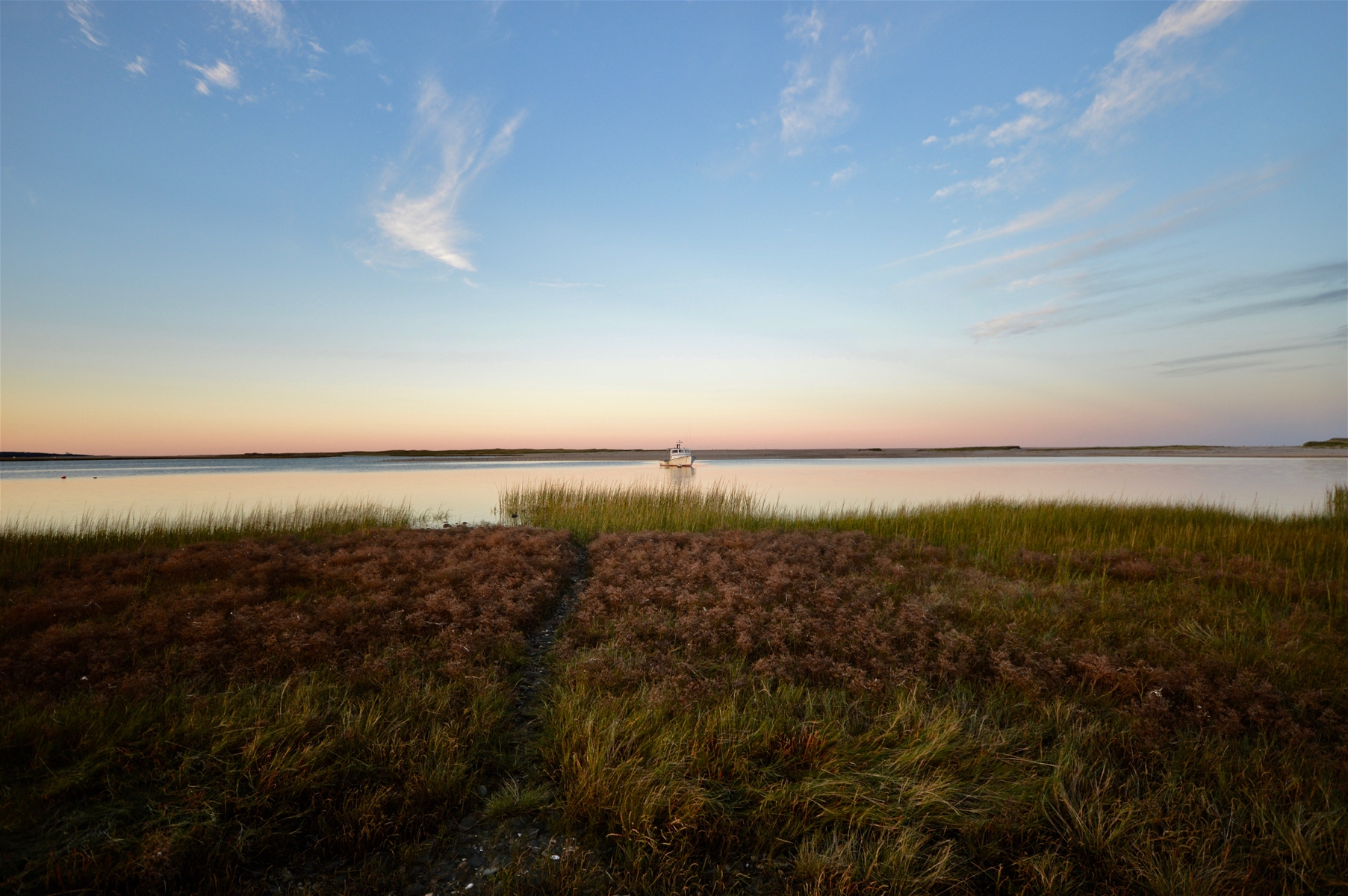 From its history to its small-town charm, Orleans is a special kind of place, where life-long memories and traditions are made, bringing families back year after year. The streets are lined with beautiful Colonial era homes, restaurants, ice-cream parlors, theaters, museums and galleries. The landscape dotted with forested woodlands, saltwater marshes, historic kettle ponds and world-famous beaches. The perfect combination of modern day living and the beauty of nature. Whether you are hiking the trails, cruising the Cape Cod Rail Trail or seeking seclusion on the seashore, there is a unique vacation experience waiting for you in Orleans, Cape Cod.
Come share a little Cape Cod Magic with us at Nauset Rental. Our vacation rental homes near Orleans are hand-picked to ensure your vacation is full of happy days and creates life-long memories.
---
Nauset Rental Local's Guide to Orleans:
PUMP HOUSE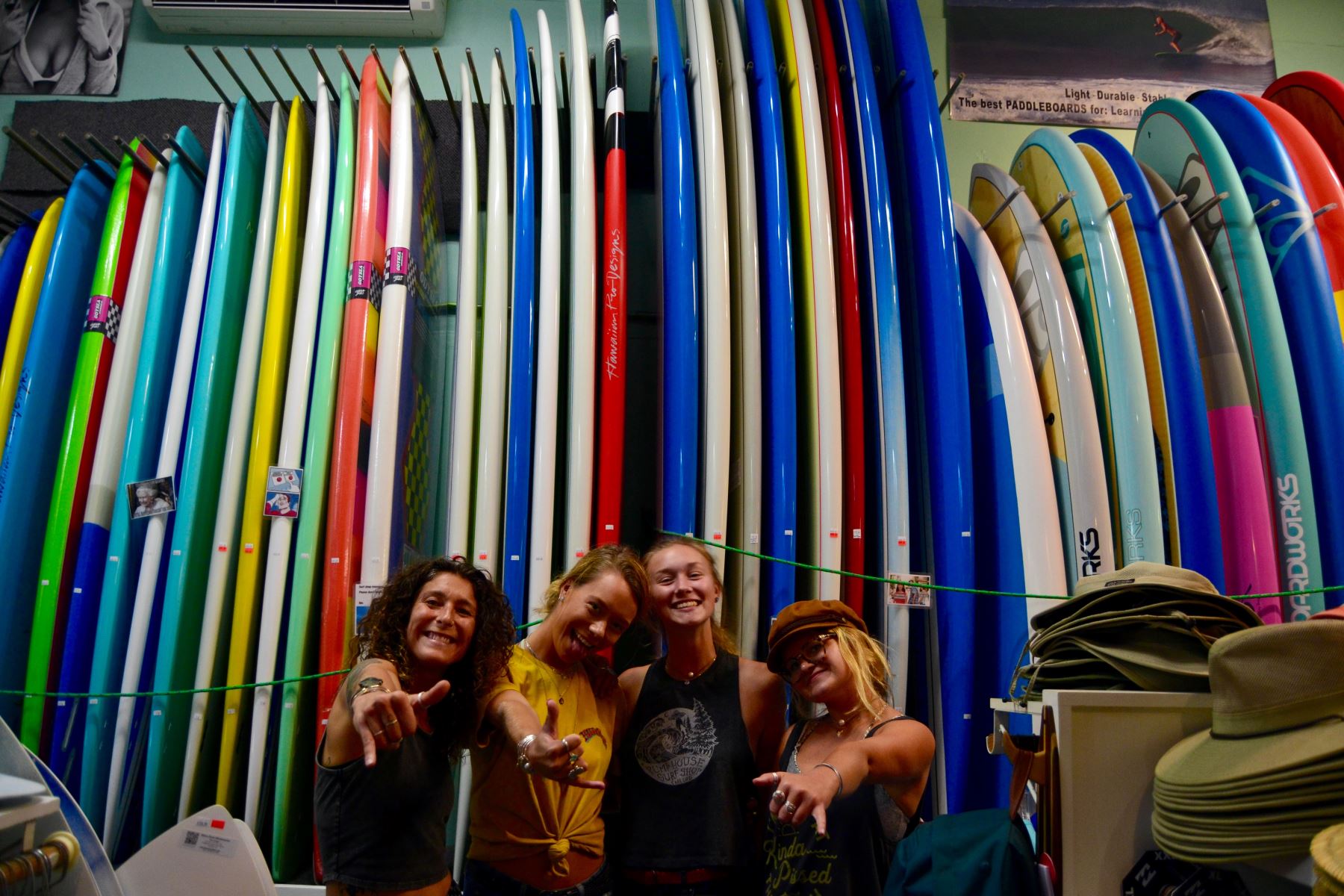 For all things surf, check out the Pump House in Orleans. Not just a board rental, Pump House is a fully functioning surf shop run by a surfing couple in a surf town. Matt and Jamie Rivers will not only get you the proper gear for your skill set and the current conditions, but they'll also point you in the right direction for proper surf instruction with Cape Side Surf School. Peek inside for a tour of high-end quality surf boards, stand up paddleboards, wetsuits, swimsuits, beach gear and accessories. Visit them in person or the web. Pump House is located just before the Orleans rotary at 9 Route 6A.
Best Bet: Open 9AM - 6PM in the summer. Closed late December - May.
Avg Time Spent: 5-30 minutes
CAPE SIDE SURF SCHOOL
While this surf school operates remotely, it is affiliated with the Pump House surf shop in Orleans. Cape Side Surf School is a team of comprehensive local surf instructors, each of which are certified in CPR and have at least one decade of surf & instruction under their belts. Local knowledge of surf breaks, in-water safety, and proper technique will get you up and riding waves. Regardless of your experience in the water, each instructor will tailor the lesson to your needs and goals. Book online on their website or call Ryan directly at (978) 771-3840.
Best Bet : Open Year Round
Avg Time Spent: 1.5-2 hours
HOG ISLAND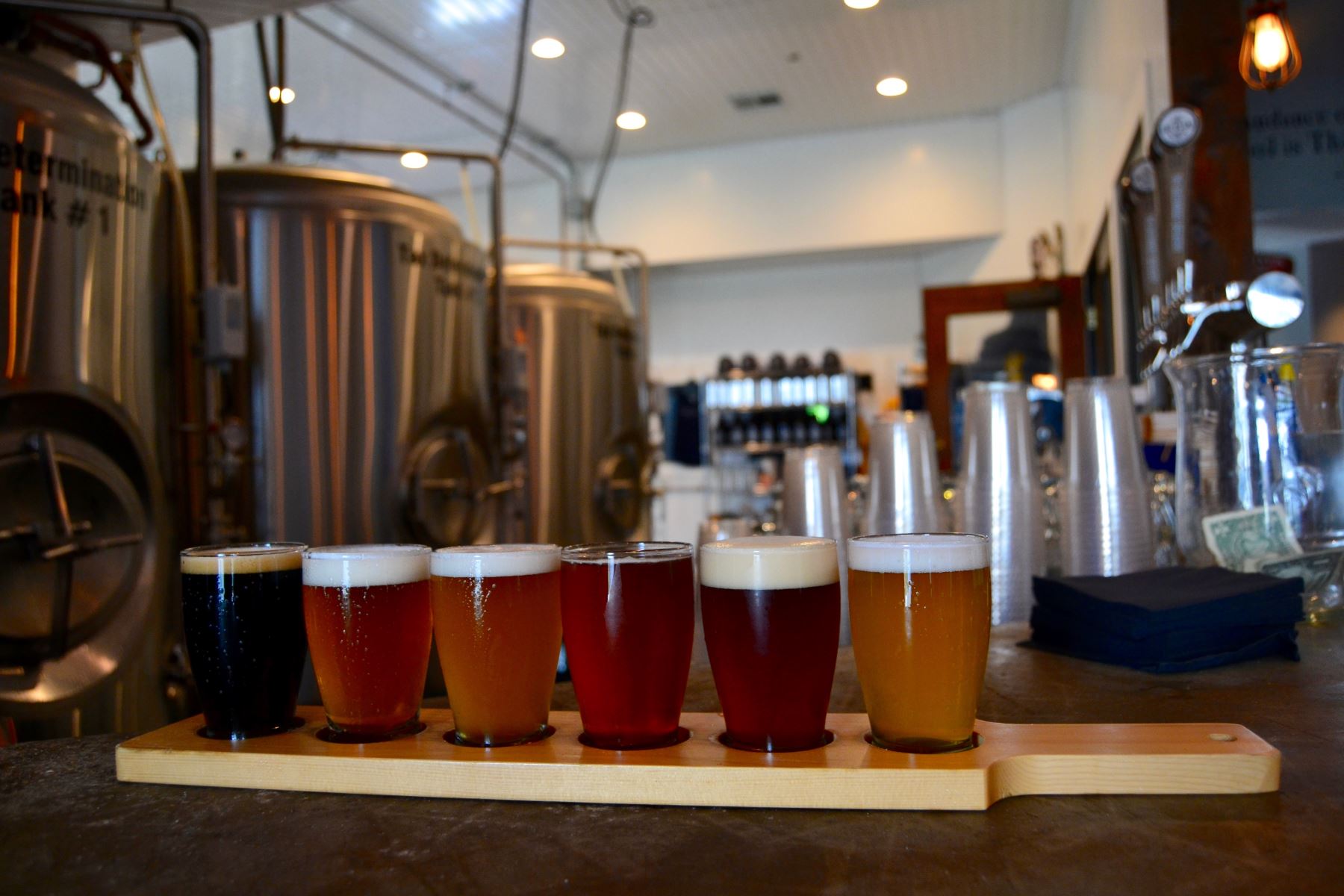 For a true local experience, take a tour of Hog Island Brewery in Orleans. From Far Out Stout to White Shark Wheat, Hog Island has a wide range of beers brewed in house. More than your average brewery, there is a large bar & outdoor patio with games and seating both inside and out, marine-safe packaging, and live bands almost every evening in the summer. Play ping pong, Jenga, foosball, shuffleboard, or cornhole with the whole family. Connected to the Jailhouse Tavern, where you can have more than just bar snacks to munch on, the visit to Hog Island is a complete stop for all the beer and food lovers in your group. Operating hours vary depending on the season, as with most Outer Cape businesses, so check their website for the most up-to-date information on tours, bar times and live music announcements.
Best Bet: Open 7 days a week at 11:30AM
Avg Time Spent: 1-2 hours
MAIN STREET WINE & GOURMET
In need of wine? Beer? Cheese? Gourmet Food? Main Street Wine and Gourmet is your one-stop-shop. In addition to their wide range of varietals, the storefront also hosts wine tastings on the weekends, with discounts on selected wines being tasted and boasts a large selection of affordable wines. Swing in and try something new at the "Juice Box", a daily selection of eight wines on display for sipping and taking home. Join their mailing list for invitation-only special events, wine and food pairings, and educational opportunities. Stop by in person at 42 Main Street or visit them online.
Best Bet: Monday-Saturday 10AM - 6PM, Sunday 12 - 5PM
Avg Time Spent: 30-45 minutes
THE ALLEY BOWLING & BBQ
Beyond candlepin bowling, The Alley ticks all the boxes for a fun afternoon or evening out. From fried green tomatoes to a full tray of baby back ribs, the made-from-scratch menu is broad enough to satisfy even those who don't eat traditional barbeque. Including vegetarian and gluten-free items, signature wings and four house-crafted barbeque sauces, the Bowling Alley is family-friendly, inviting all ages in for a game or a meal. Lane side service smooths the transition from mealtime to gametime. For a peek at their menu, pricing information or contact information for hosting parties, visit their website.
Best Bet for Lanes: Monday - Saturday 10AM - 11PM, Sunday 11:30AM - 11PM
Best Bet for Food: Monday - Friday 4PM - close, Saturday & Sunday 11:30AM - close
Avg Time Spent: 45 minutes - 2 hours depending on game length
ICE CREAM CAFE
For twenty-five years Ice Cream Cafe has been serving up homemade ice cream to the community in style. Constantly expanding their menu to accommodate food trends, allergies and preferences, there is something here for everyone. Vegan, gluten-free or sugar free, you don't need to miss out on the ice cream fun. Complete with an espresso bar, outdoor patio and an expansive list of flavors, Ice Cream Cafe is the spot on a hot summer day. For more information and current flavors listed, visit them here.
Best Bet: Open 11AM - 11PM
Avg time spent: 10-20 minutes
THE BIG SQUEEZE FOOD TRUCK
This food truck fledgling is serving up what others aren't - fresh squeezed juices, fruit pops, chia pudding, gazpacho, cold brew and more. For breakfast or lunch, it is light and fresh without sacrificing your dietary needs. The Big Squeeze is exactly what you need on a summer day. Find them located next to the Artist's Cottages on Route 6A in Orleans or at the Wellfleet Farmers Market on Wednesdays May - October. See more about the women behind the freshness on Facebook.
Best Bet: Early Summer - Fall, 11AM - 5PM
Avg Time Spent: 15 minutes
DR. FRANK & SWINE FOOD TRUCK
For a food truck experience that is on the opposite end of the spectrum from The Big Squeeze, visit Dr. Frank & Swine, a full BBQ and smoker food truck. Parked outside of the Masonic Lodge in Orleans at 107 Main Street from Memorial Day to Labor Day, Frank dishes out what's been called "the best BBQ on Cape Cod" each season to his loyal following. His backstory is one of home experimentation and joining BBQ competitions to perfect his recipe. See Frank on your way to the beach for BBQ ribs, pulled pork, red cabbage slaw or potato salad this summer on Saturdays & Sundays. Check out Frank's website for more information on their homemade sauces, meat rubs and information on the upcoming season.
Best Bet: Weekends Memorial Day - Labor Day
Avg Time Spent: 20 minutes
CAPESIDE KITCHEN FOOD TRUCK
A new addition to the growing fleet of food trucks in Orleans, CapeSide Kitchen is keeping beachgoers at Nauset Beach well fed and happy. After a successful grand opening in Harwichport in May 2018, CapeSide Kitchen was quick to open up their truck featuring lunch at the heavily trafficked beach. Enjoy lobster rolls, soups, salads or box lunches to take back to your blanket. Visit them on the web or in person.
Best Bet: Summer Months
Avg Time Spent: 20 minutes
STREET EATS OF ORLEANS FOOD TRUCK
Stick your feet in the sand and have a break from traditional Cape fare. Another addition to the food scene at Nauset Beach this summer, Street Eats of Orleans brings falafel, gyros, chili dogs to the table (or beach blanket). Raving beach-goers can't stop talking about the buffalo chicken pita or the gluten-free options. Check them out on Facebook or at the beach.
Best Bet: Summer Months, 10AM - 5PM
Avg Time Spent: 20 minutes
ORLEANS SUMMER SERIES
FREE CONCERTS AT NAUSET
The Orleans Department of Public Works and Natural Resources sponsors a free summer concert series on Monday nights in July and August each summer, making the easy transition from sunset spot to nighttime hangout. From 6:30 to 8:30 PM, enjoy free music and the changing light of Cape Cod's skies. For a complete lineup of musicians, see the town of Orleans page on the Summer Series. Family-friendly. Sandy feet encouraged.
Best Bet: Mondays 6:30 - 8:30PM July & August
Avg Time Spent: 2 hours
GOOSE HUMMOCK
For the most comprehensive outdoor retailer on the Outer Cape, look no further than Goose Hummock. Beyond just a retail location, they provide local knowledge on fishing, waterways and the when & where for optimal conditions. Whether you're looking to get out on a boat and fish with one of their experienced captains, rent a pontoon boat, buy a new reel or grab a kayak and explore the inlet on your own, stop in or visit them on the web for a truly pleasant experience.
Best Bet: Year Round, Monday - Saturday 8AM - 6PM, Sunday 8AM - 4PM
Avg Time Spent: 20-40 minutes
CAPE KAYAKING
Looking for a unique exploration of Cape Cod's waters? Look no further than Cape Kayaking. With a variety of different styles of tours, from Full Moon Sunsets to the Monomoy Wildlife Refuge, their experienced tour guides have an exhaustive knowledge of not just local waterways, but birds, clams and Cape Cod's local ecology. Many of their tours explore areas you can only navigate in small watercraft ensuring a unique and personal experience. Visit Cape Kayaking on the web for more information on tour selections and booking.
Best Bet: Memorial Day - Columbus Day
Avg Time Spent: 3 hours
CAPE ESCAPE MINIGOLF
Lower Cape's largest mini golf course, you cannot get more classic Cape Cod than a round with the family. From roaming through tunnels, to shooting under waterfalls, koi fish and tricky shots, this is a surefire way to spend a cloudy day or evening out with the family. Visit Cape Escape Adventures for location and a fun look at the course.
Best Bet: 9AM - 10PM
Avg Time Spent: 1 hour, depending on crowds
CAPE COD RAIL TRAIL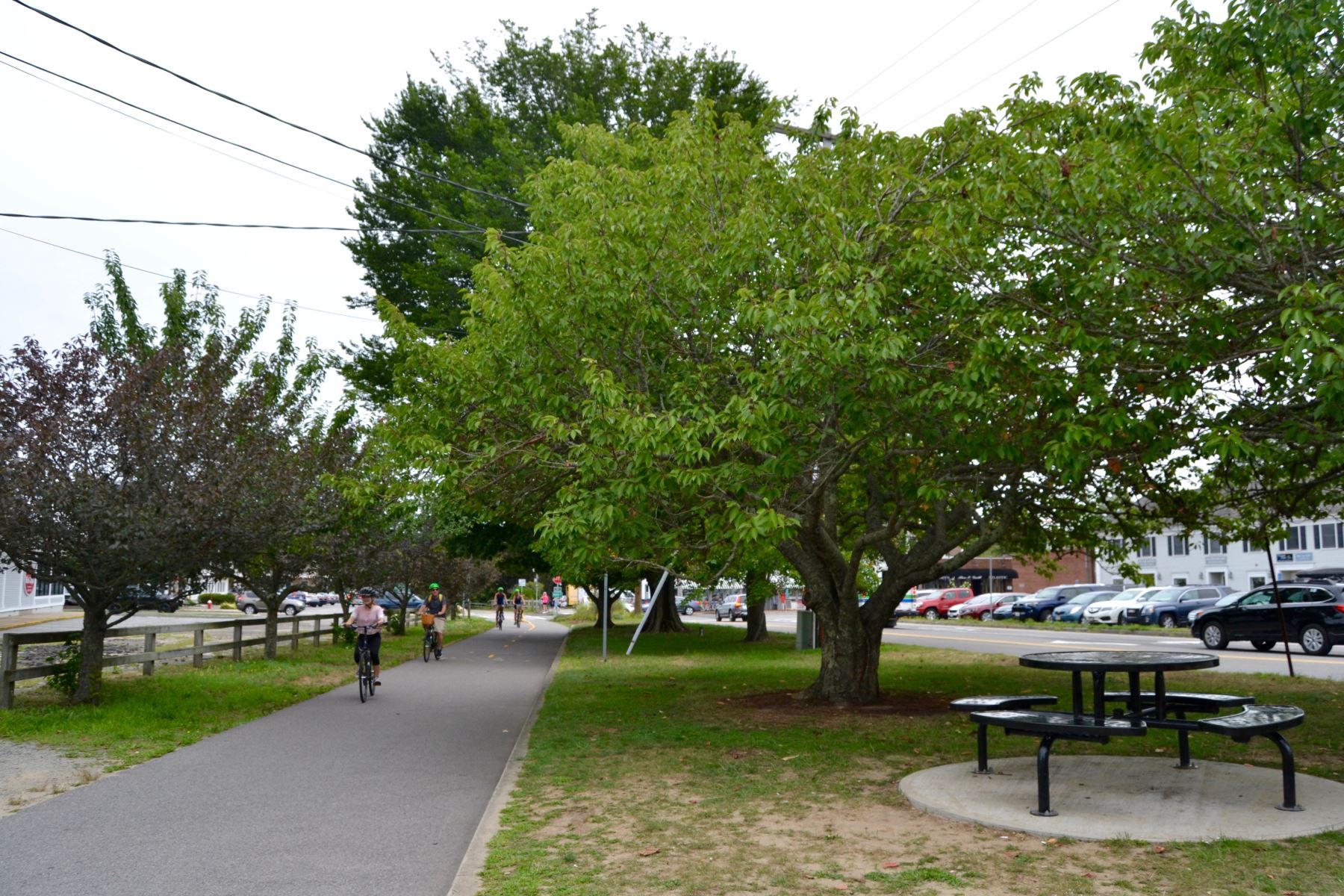 Over twenty miles of paved trails running from Mid Cape to Wellfleet, the Rail Trail is the perfect option for those who need a day off the beach and busy roads. The Orleans section of the trail conveniently begins alongside two bike rental shops, a coffee and ice cream shop, and a CVS for anything in between. Free parking for trail users makes Orleans the perfect starting point, regardless of your destination. For more information on the trail itself, visit Cape Cod Bike Guide. For bicycle rentals and repairs, choose from Orleans Cycle or Idle Times, both reputable and established businesses located adjacent to the trail head.
Best Bet: Open dawn - dusk, with appropriate lighting night riding is at your own risk
Avg Time Spent: 2-3 hours
GUIDED FISHING TOURS
From surf casting to deep sea charters, The Traveling Angler offers unique and fun Fish & Stay packages.
CROSSFIT NAUSET
On vacation in mind but not body? Orleans hosts one of the only Crossfit gyms on Cape Cod. CrossFit Nauset is an established CrossFit affiliated gym that offers daily classes, individualized private instruction, and foundational programming. Beyond traditional CrossFit classes, they also feature FitCamp, FemmeFit, and free Foundations classes on Saturdays. Visit their website to sign up in advance, their classes sell out quickly and space is limited.
Best Bet: Open year round, 6AM, 8AM, 9:15AM or 5:30PM
Avg Time Spent: 1-1.5 hrs
BODYSTRONG
For a more classic gym experience, BodyStrong offers group classes like spin, bootcamp and yoga as well as personal trainers on staff. An in-house daycare called "BabyStrong" gives your little ones a place to play while you work out. Located centrally in Orleans means easy access for whatever your vacation schedule permits.
Best Bet: 5AM - 9PM
Avg Time Spent: 1hr