Mayo Beach, Wellfleet MA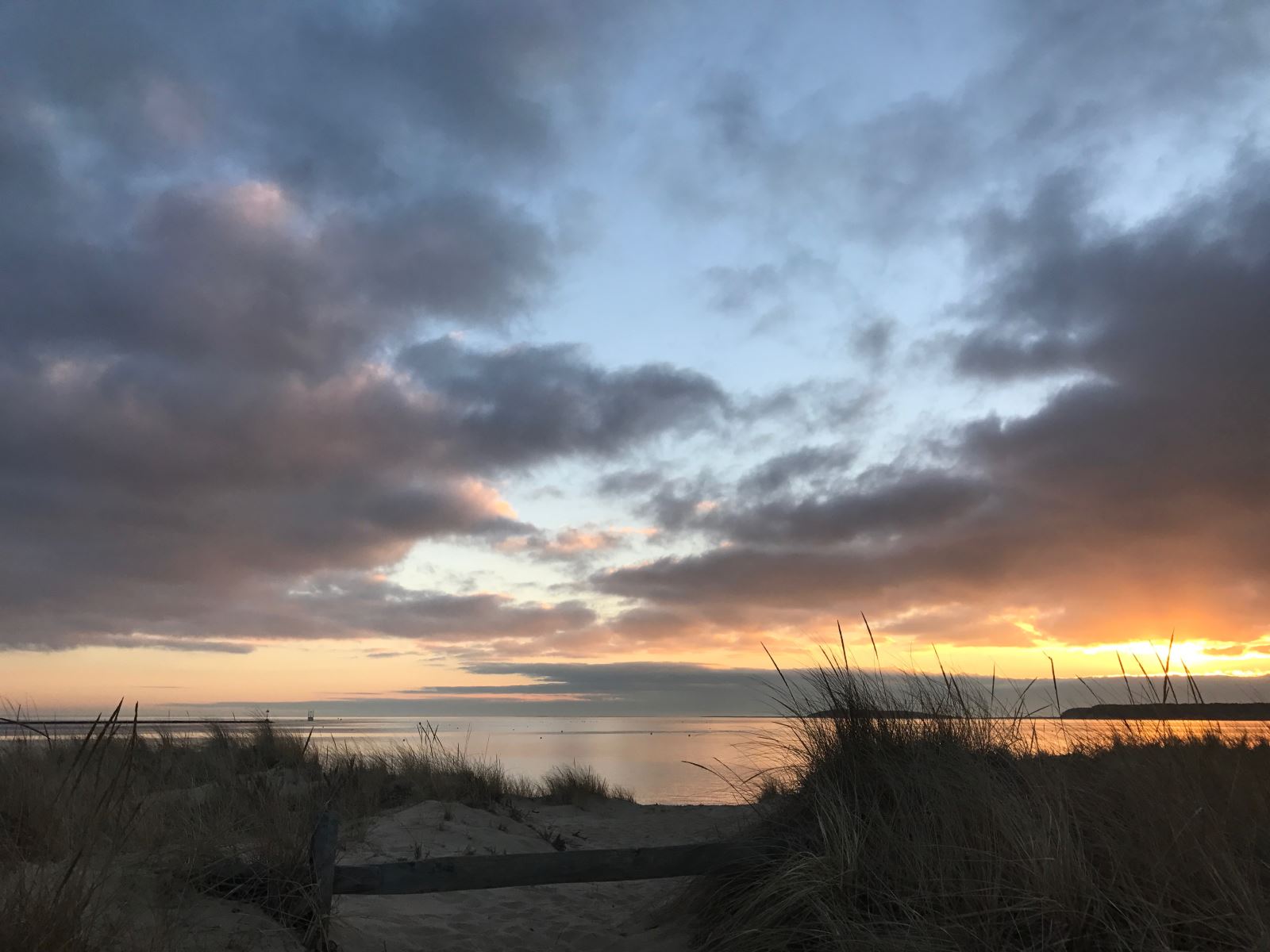 Perhaps the most family-friendly beach Wellfleet has to offer, Mayo Beach is a centerpiece for many a vacation. Walking distance from the town's central shopping and restaurant district, playground and several beachside restaurants, you will not tire of things to do. This centrally located beach is unlike the oceanside beaches in many ways. With no sand dune and free parking, Mayo Beach is your best bet for the later-to-rise beach days and sunset walks.
At high tide, the beach is smaller and space is coveted, but the water is warmer and calmer than the oceanside, perfect for floating and inexperienced swimmers. Kayaks, stand-up paddleboards, and inflatables dot the horizon on a summer day at Mayo. As the tide recedes, the oyster beds are uncovered and the real show begins. Clams, oysters, and snails are all around in the sand just beyond the tideline on Mayo, a goldmine for the curious adventurer. Farther out you will see a large number of oyster grants, where oystermen and women cultivate farmed oysters to contribute to the famous Wellfleet Oyster industry.
At Mayo Beach, the location alone is enough to make this your one-stop beach for a family vacation on Cape Cod. If the beach becomes tiresome just across the street is a playground, skate park, tennis courts, soccer field and baseball field. Regularly scheduled concerts and Shakespeare productions happen weekly in the summertime. For more information on programming visit the Wellfleet Town Recreation webpage.
Next to the town recreational center, Baker's Field, the Bookstore Restaurant has a view of the harbor and pier. Complete with an actual bookstore and outdoor seating, this is one of the only sit-down restaurants you can walk to from a beach and have a water view in Wellfleet. Mac's on the pier is just half a mile walk or drive from Mayo for a casual beachside dining experience. With counter service and picnic tables on the beach, you can enjoy fried seafood, burritos, sushi and ice cream, making Mac's on the pier a perfect lunch or dinner stop for families.
Know Before You Go
Parking
Free parking, but the lot is limited. Other lots nearby include Baker's Field and the pier.
Nearby Food
Bookstore Restaurant, Mac's on the Pier, the Pearl
Restrooms
Port-a-johns across the street at Baker's Field
General Rules and Regulations
Dogs are prohibited entirely from Mayo Beach.
No alcoholic beverages.
A carry-in carry-out for trash and recycling policy applies to all the town operated beaches.
Be mindful of tides when launching kayaks and stand-up paddle boards, lower tides may leave you stranded or in danger of harming oyster grant equipment.