Head of the Meadow, Truro MA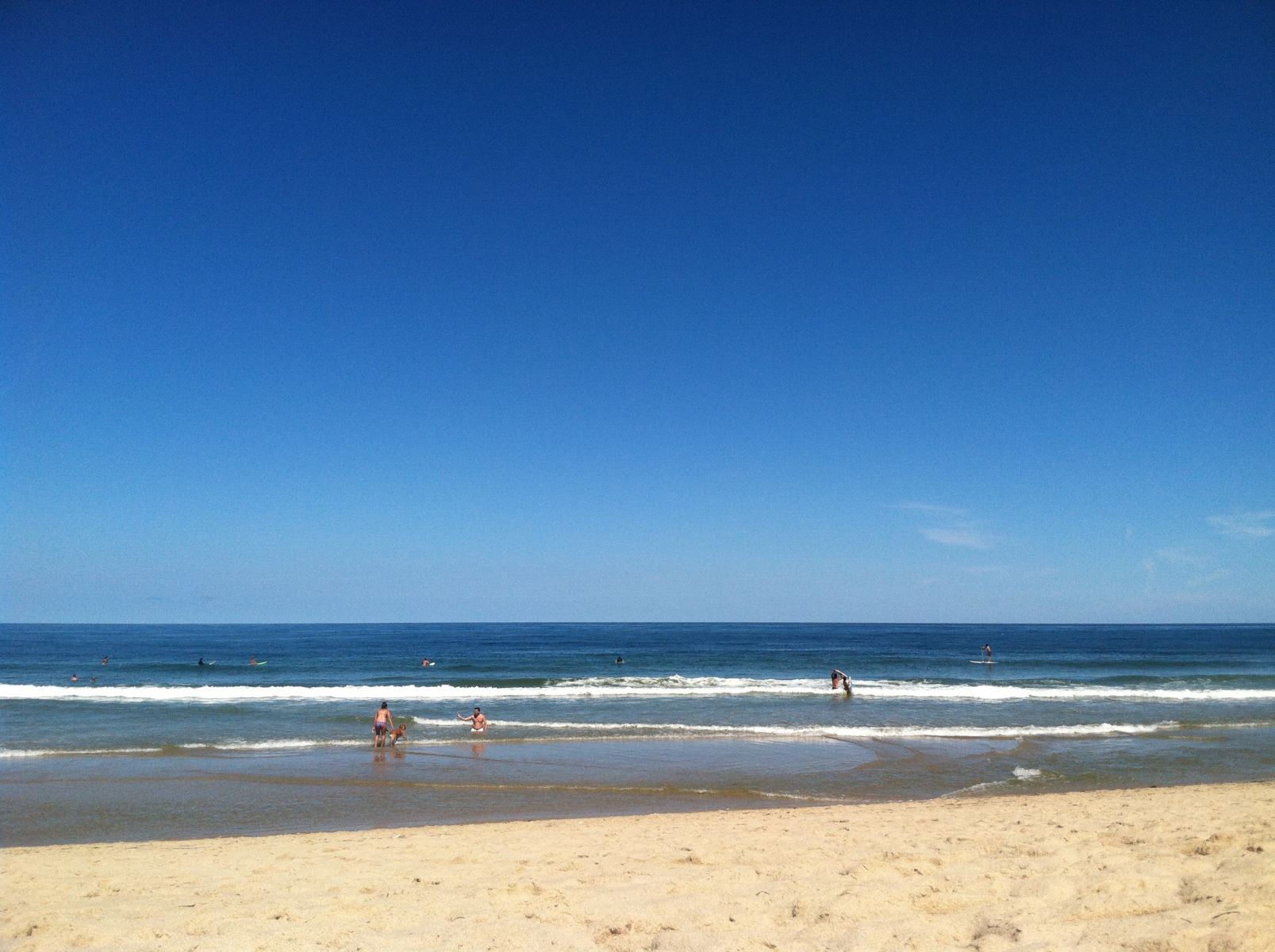 Head of the Meadow is the go-to for the beach in Truro for boogie-board friendly waves, massive sandbars and seal sightings. Though it is the accessibility that makes this beach different than the rest. Without the large dunes like Wellfleet, the town of Truro laid down a handicap accessible mat from the parking lot down to the beach several years ago, changing the game for those who are on wheels or need more stability. Wheelchairs, walkers and wagons alike travel down the mat to find their place in the sand.
Like many oceanside beaches on the Outer Cape, Head of the Meadow is expansive and there is always space to be discovered if you're willing to stray further to the right or left. Not to be confused with the National Seashore owned and operated Head of the Meadow (directly to the left or North), this is a Truro town operated beach within a short drive of Truro town center where artisanal coffee & chocolate and made-to-order sandwiches reign supreme. In past years various food vendors have set up shop in the parking lot, everything from hot dogs to ice cream to food truck fish tacos. Simply put, Head of the Meadow is a beach-going family's dream.
Know Before You Go
Parking
You have two parking options at Head of the Meadow, you can purchase a weekly town parking pass (only if you are renting in Truro) from the Truro Beach Office located on Route 6A or drive right up to the beach and pay per day. There is also a National Seashore section of the beach to the left where you can use an Annual Parks Pass or pay by the day.
Food
Aside from the seasonal food vendor in the parking lot and the Lewis Brothers ice cream truck daily visit, Truro has quite a few options to pick up food before a long day at the beach. Five minutes away on Highland Road in Truro, Chequessett Chocolate has your coffee, smoothies and bean-to-bar chocolate ready with the High Tide Food Truck in the parking lot for your Southeast Asian food desires. Next door is Captain's Choice, a more classic Cape seafood experience with fried scallops, as well as sandwiches, subs, and breakfasts. For a handcrafted to-go experience, Salty Market is your one-stop shop. All in one row on Highland road, these three businesses have everything you need for a day at the beach.
Restrooms
Portable toilets with hand sanitizer are operated seasonally.
General Rules and Regulations
Trash and recycling bins are provided and emptied by the Town of Truro.
Dogs are allowed beyond the protected beach, since the National Seashore is to the left of the town beach, it is often best to walk South or to the right. Be wary of fencing for seasonal bird nesting.
Surfing rules and regulations are generally left up to lifeguards. It is safe to assume that surfing, stand up paddle boarding and launching sea kayaks are all best done off the protected beach.
Alcohol is prohibited at all times.
Fishing is allowed off the protected beaches, lifeguards have the last word on this.
Dunes are not to be climbed or dug into. Sand collapse is a real threat to beachgoers and the long-term sustainability of Cape Cod lands.
Lifeguards operate seasonally from end of June to Labor Day, 9-5 PM everyday.
For more information, rules and regulations, see Truro's comprehensive resource page.