First Encounter Beach, Eastham, MA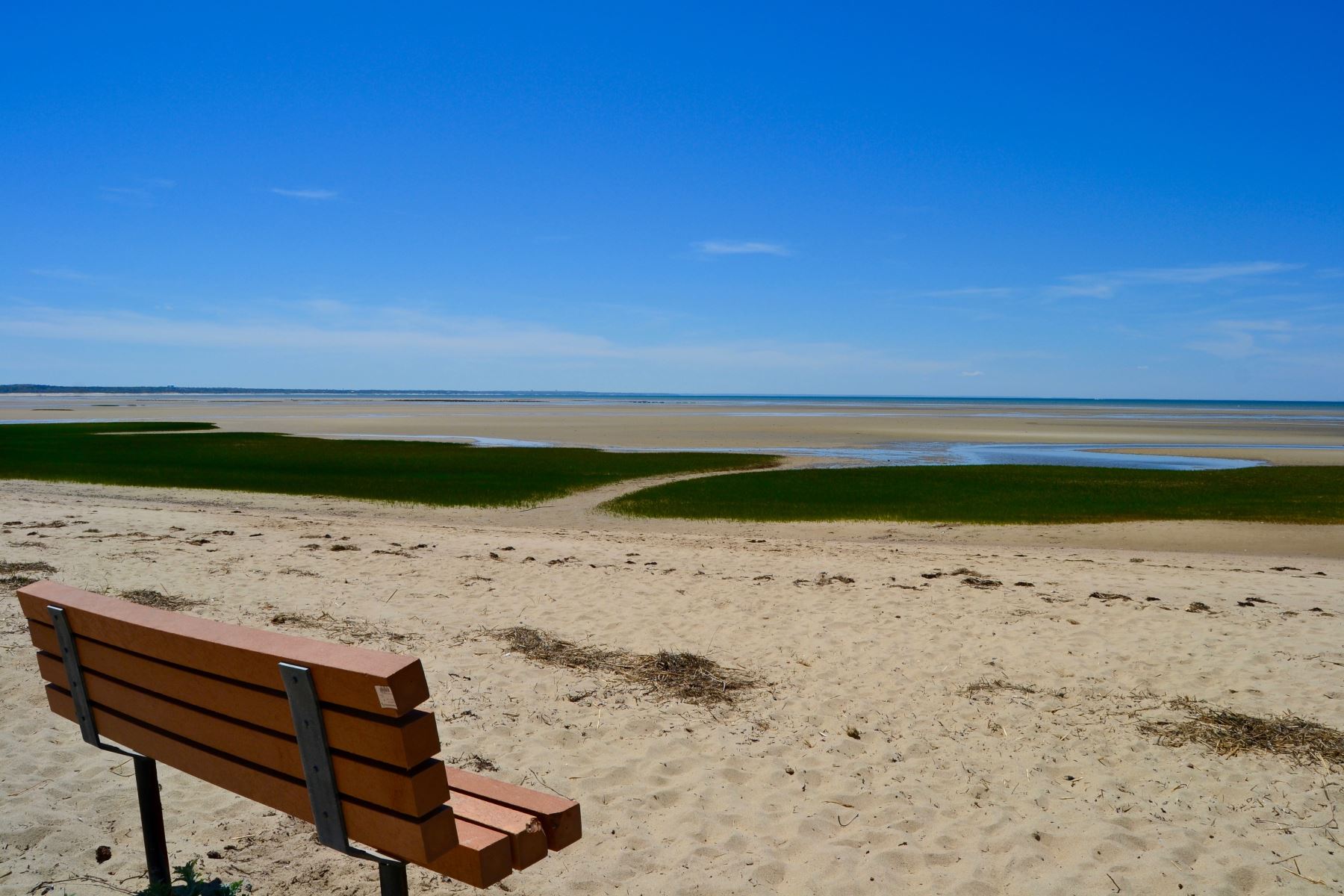 Aptly named after the first meeting between locals and visitors - the Nauset Native Americans and Mayflower crew, First Encounter beach is more than just a historical site. This stunning bay beach is an all-around hit with those who prefer tranquil beauty to roaring surf. Because of the enormity of the tidal flats, at high tide, the water is quite warm for Cape Cod standards. At low tide the beach gains miles of surface area and salt marsh for you and yours to explore. This is what makes the Cape Cod Bay beaches ideal for families with small children.
Beach space is widely available during low tide at First Encounter but because of the huge change between tides, the incoming tide as it may catch you unaware. Be sure to check Eastham tide charts to know how much time you have on the sand flats. Much like Wellfleet, oyster grants pepper the horizon, as the aquaculture industry supplies many restaurants and markets nearby.
Wheelchair accessibility, low sand dunes, small patches of salt marsh and warm shallow waters make First Encounter Beach the absolute go-to beach for all ages. Run, walk, push, pull, roll on down for early morning solitude, midday sun, or the most perfect sunset show in town.
Know Before You Go
Parking
Daily passes are sold here, weekly passes available at the Beach Sticker Office (located in Eastham Dept. of Public works). For up to date pricing and more information, visit the town of Eastham webpage. An important note on Eastham beach stickers - they do not allow access to National Seashore beaches on the oceanside and vice versa. Eastham Bay beaches are town operated, while Coast Guard and Nauset Light are federally operated.
Food
There are no permanent on-site food vendors and it is a drive out to Route 6 to find a place to eat. An ice cream truck and the Chocolate Cafe Buzzz Bus both frequent First Encounter, however for sustenance this beach is best attended with a full cooler.
Restrooms
Open for the high season only, operated by parking attendant.
General Rules and Regulations
No animals or pets are permitted on the beaches from June 15 to Labor Day.
No alcohol permitted on beaches.
Small dunes and a mobi-mat lend itself to accessible pathways to the beach.
No lifeguards.
For a full list of rules and regulations, see the Eastham Beach Rules and Regulations page.