Corn Hill Beach, Truro, MA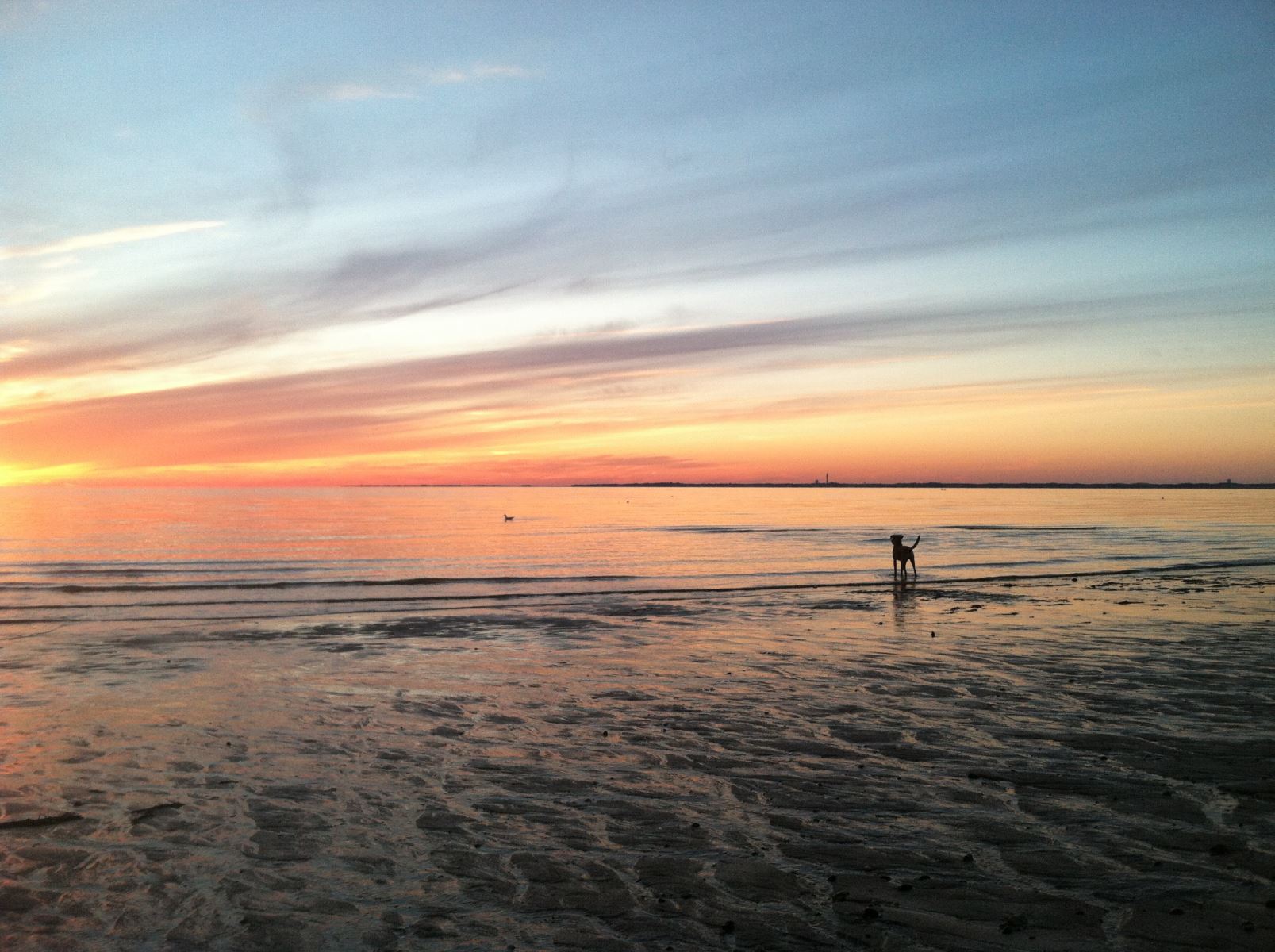 With calm and warmer water than the oceanside, endless sandbars at low tide, a handicap accessible boardwalk, and daily parking, Corn Hill is a beachgoers dream. A change of pace from the changing currents and swells of the open ocean, Cape Cod Bay generally offers a friendlier experience. Kayak, stand up paddle board, or float along while you wait for the Lewis Brothers ice cream truck to swing by. At high tide the beach is long and narrow, ensuring front row seats to a show of seals, passing boats, and birds. In springtime there is an increased chance you will spot the ever rare North Atlantic Right Whale breeding in the bay's warmer waters. Regardless of the time of year, Corn Hill is the ultimate sunset viewing spot with silhouettes of the Provincetown Pilgrim Monument providing depth to the landscape.
Like Head of the Meadow, Corn Hill has upped the ante on Cape Cod beach accessibility. Not only do they offer a similar boardwalk mat over the sand to aid anything with wheels, they also have a beach wheelchair for use during the summer season. For your best beach day yet, visit Corn Hill with the entire family and enjoy all it has to offer.
Know Before You Go
Parking
In season a parking permit is required to park at Corn Hill, if you are renting in Truro you can obtain a weekly parking permit from the Beach Office on Route 6A. For daily passes, simply drive to the beach and pay there.
Food
Just beyond the turn off for Corn Hill is Savory and the Sweet Escape in Truro on Route 6. Savory is a breakfast, lunch and dinner kind of place. Breakfast sandwiches, salads, paninis and pizza made to order. Call it in on your way, pick it up, and take it all down to the beach. Next door, Sweet Escape has homemade ice cream from cone to quart, whatever your needs are.
Restrooms
Portable toilets available in season.
General Rules and Regulations
Dogs are not allowed between the hours of 9:00AM and 6:00PM, be on the lookout for restricted access due to seasonal nesting birds.
Handicap accessible with beach wheelchair and mobi-mat.
Alcohol is not permitted on any beach.
There are no lifeguards at any time at Corn Hill. Swim at your own risk.
For more information, rules and regulations, see Truro's comprehensive resource page.